Belarus promises 'tough response' to EU sanctions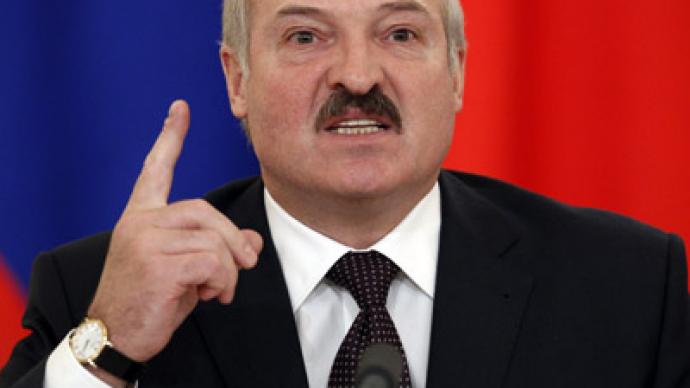 Stricter European sanctions against Belarus will be powerless, says the country's president Aleksandr Lukashenko.
"Please understand that it's only for the time being that we are tolerating the sanctions you are threatening us with. But as soon as you cross the red line, we'll respond tough," the Belarusian leader said on Monday, accepting credentials from several European ambassadors, adding that attempts to pressure Belarus are a "road to nowhere". He also hinted what his country's "tough response" might be. Situated "at the center of Europe", Belarus does everything to secure circulation of goods between west and east, Lukashenko said. "What else do the Europeans need?"The Belarusian leader went on to say that Minsk "creates no problems whatsoever either for neighbors or for other countries". That is why he does not see why there should be any claims or complaints. If any country, however, attempts to threaten Belarusian security, "we'll fight to the death like in 1941-1945, defending our independence and sovereignty," Lukashenko stressed, even if this means losing the support of such friends as Russia and China, he added.The EU imposed sanctions on Belarus for what it calls "serious human rights violations." On January 25, the Council of Europe Parliamentary Assembly (PACE) called on all EU member states to implement broader sanctions against Belarusian officials.
You can share this story on social media: