Belarus – opposition trials and economic tribulations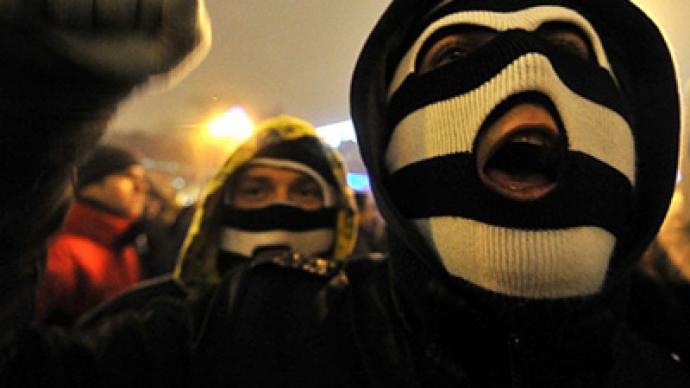 Two Belarusian presidential candidates have been found guilty of organizing mass protests against country's President Aleksandr Lukashenko back in December last year.
А court in Minsk has issued a two-year suspended term for Vladimir Neklyaev, while another opposition leader Vitaly Rymashevsky received two years of probation.   Neklyaev and Rymashevsky were found guilty of "the organization of group actions disturbing public order or active participation in them," following a mass protest in the center of the capital, Minsk, on December 19, 2011.Several activists of the campaigning headquarters of both ex-candidates have also received two-year suspended sentences and probation.   In all, 34 people have now been charged in connection with the events of December 19. Earlier, another former presidential candidate, Andrey Sannikov, received five years in a high-security prison for organizing the protests, while his wife, Russian journalist, Irina Khalip, was given a two-year suspended sentence.Lukashenko is described as Europe's last dictator because he has ruled for almost two decades, defying condemnation and sanctions, gagging the opposition at will.One of the accused candidates, Vladimir Neklyaev, was running for president in Belarus, but ended up behind bars: authorities claim he was among the organizers of election-night street unrest in Minsk – unrest which was brutally dispersed by police.Neklyaev's wife is campaigning for justice, but does not have much faith it will eventuate."Having lived in Belarus, we've already got used to judges being told from above what verdict they must deliver. In the first court hearings of my husband's case, the prosecutor named no evidence, no facts which could prove Vladimir's guilt. And all the claims by the defense were denied by the judge," tells Olga Neklyaeva, wife of the ex-presidential candidate.Despite wide international condemnation, the country's president is unrepentant over the way he rules. "As for this opposition – they will get hit in the head all right if they start to destabilize the situation in the country," Aleksandr Lukashenko promised.The clashes that occurred last December in Minsk, during which several journalists -including an RT crew – were injured by the police, led to a number of arrests. All in all, 42 people were charged with plotting a coup, their possible prison sentences varying from three to 15 years. The wife of the accused ex-presidential candidate says "That is how the authorities take their revenge on those who criticized them during the election campaign. They had their say and now they will pay for that, as Lukashenko has once again been reinstated," Olga Neklyaeva acknowledged.These repressions caused uproar around Europe. Most countries condemned the crackdown, and even contemplated sanctions against Minsk.Political analyst Aleksandr Klaskovsky predicts that "The authorities in Belarus will stand firm in charging these people. They will give them maximum prison terms. But later they will use them to bargain with the EU. This has happened before, during the previous election, when Mr. Kozulin was released from prison and contact with Europe resumed."Experts say the timing of these court cases could not be worse. Belarus now faces a serious economic crisis, with its currency on the brink of total devaluation. With the opposition trials being seen in the West as strong evidence of human rights violations, the export of Belarusian goods to the EU has halved. Those exports, along with international loans, have been the country's main revenue stream for the past two decades.For the first time in the 17 years that President Lukashenko has been in power, he finds himself under severe pressure, both internationally and at home. And even if the opposition leaders get shorter prison terms than initially planned, experts say that unless they are set free, public unrest will only grow – especially, with the ongoing financial turmoil.
You can share this story on social media: