Migrants seek Russian military service to oppose 'aggressive pressure from West'
Published time: 14 Apr, 2014 11:10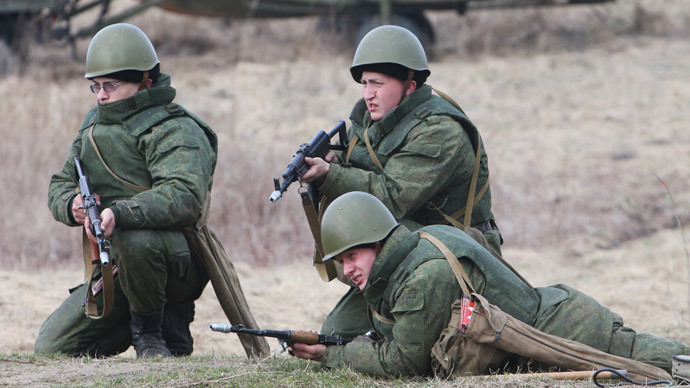 A public organization is asking Russian authorities to allow military service for immigrants, saying that only unity and common effort could be an effective defense from foreign threats.
"Millions of migrants who currently live on Russian territory, including the former citizens of the USSR, are ready to serve in the armed forces and participate in the defense of the Russian Federation," reads the address by the Federation of Migrants of Russia – the organization representing the interests of foreign citizens, mostly labor migrants.
The authors of the letter, quoted by Interfax, emphasized that the federation is concerned about "the aggressive pressure of the West on the international community through strengthening its own domination all over the world."
"We cannot remain simple observers of what is happening around us. The time has come for gathering and unity, for common effort of peoples living in Russia and without any ideological division, regardless of ethnicity and religion. Only the unity of all world's peoples can protect us," reads the message signed by the head of the federation, Muhammad Amin Madjumder.
Russian officials have not immediately commented on the message.
Russia allows foreign citizens in its military forces as contract servicemen under conditions, including passing Russian language and physical condition tests.
According to the Federal Migration Service, the current number of employed foreigners in Russia is about 10.6 million. Most of them work illegally, as the state quota for foreign workers in 2014 was 1.6 million people, and a few thousand more worked privately under patents.