MP wants to outlaw Russian dash cam videos
Published time: 30 Jul, 2013 14:06
Edited time: 30 Jul, 2013 14:22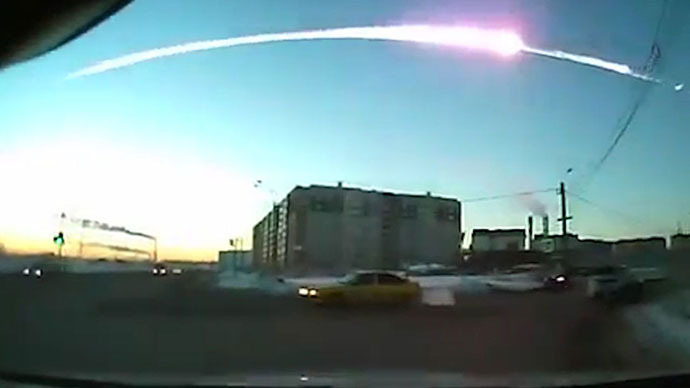 Posting videos from a vehicle's dashboard camera online violates the Russian constitution and should be banned, the head of the Lower House mass media committee has said.
Aleksei Mitrofanov spoke at a Tuesday roundtable dedicated to protection of children from the hazards of the internet, in particular obscenities occasionally used by some web users. However, the MP decided to go beyond the suggested topic and attack the major source of viral content and internet entertainment - the Russian dash cam videos. 
Mitrofanov claimed that posting dash cam videos online violates article 24 of the Russian Constitution that guarantees a citizens' right to a private life and should be allowed only upon consent of all people who appear in the footage. The MP suggested to hold a separate discussion over the problem.
This is not the first attack on dash cams by Russian politicians – in late 2012 the Russian mass media reported that the State Duma wanted to ban dash cams and all dashboard-mounted devices as they obstruct the drivers' view and are therefore dangerous. Then the initiative  did not leave the discussion rooms and got no official backing.
Russian civil activists often use dash cams and mobile phone cameras to record traffic violations by cars belonging to state officials as well as general misdemenours committed by those who are in power. Some people have already lost their jobs over such incidents. Tamerlan Mingayev, the plenipotentiary of the Chechen Republic with the Russian President was fired after a video of his wife shouting insults and threats at people over a parking space leaked onto the Internet.
However, if Mitrofanov's initiative gets legal legs it could put an end to scores of funny, scary or quite educational videos from Russia popular among millions. Dashboard cameras have proven especially useful during the recent Chelyabinsk Meteor strike – a rare event that was recorded by many people and from many angles.