Viktor Bout's wife sets up foundation to help Russians convicted abroad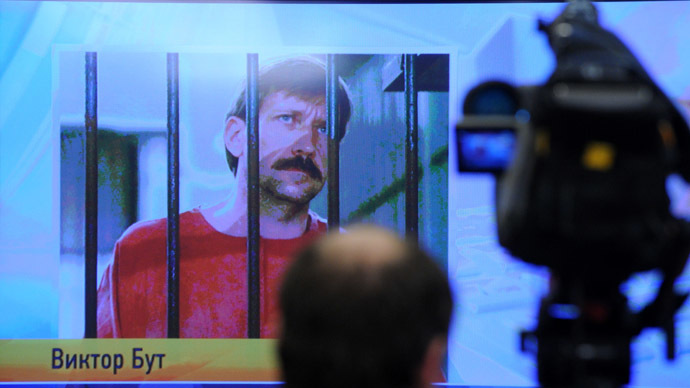 Alla Bout has registered a non-commercial organization that will help defend the interests of Russian citizens convicted and jailed in foreign countries, as well as inform Russians back home of all such situations around the world.
The Road Home foundation has been already registered by the Justice Ministry and will start operating already in September, Alla Bout said in an interview with the Rossiiskaya Gazeta daily.
The primary task of the organization will be providing legal aid to Russians who are now in foreign prisons, but it will also work on the prevention of such situations. To this end the activists will create and publicize a database of foreign attorneys who work in countries where Russians most often get into trouble with the law. The foundation will then start collecting funds in order to help Russian citizens to pay for legal services, as well as for translators and psychologists.
The fundraising will be conducted both among the public and the corporate world.
To help with the promotion, the foundation plans to make a documentary on how Russian inmates are kept in penal institutions in various countries around the world, Alla Bout told the newspaper. 
She also noted that the initiative got support from the Russian Foreign Ministry and that as soon as September the NCO will ask the State Duma to hold parliamentary hearings over state policy towards Russian citizens who have been convicted and jailed abroad.
Alla Bout is the wife of probably the most famous of Russians convicted in the US – her husband Viktor is now serving a 25-year sentence over charges of illegal arms trafficking and conspiracy to kill Americans, though he maintains his innocence.
Viktor Bout's arrest in Thailand 2008, his extradition to the US and eventual 2012 sentence led to a strain in relations between the United States and Russia, as both Bout and his defense lawyers have pointed at the extremely controversial nature of charges and legal procedures that led to the prison term.
He was sentenced for his alleged agreement to supply weapons to Colombian anti-government rebels that he expressed in a telephone conversation with US agents holding a sting operation. He insists that he expressed only that such transactions were possible in principle and did not mean that he would enter one himself.
The defense lawyers have also claimed that the US authorities used blackmail and bribery to secure Bout's extradition from Thailand in 2010 and promised that they would seek retrial after they secure evidence to these statements, but presently the probe is still under way.
Russian authorities have requested the US to hand Bout over so that he could serve his sentence at home, but the request was denied.
You can share this story on social media: