Fair Russia unhappy with new chairman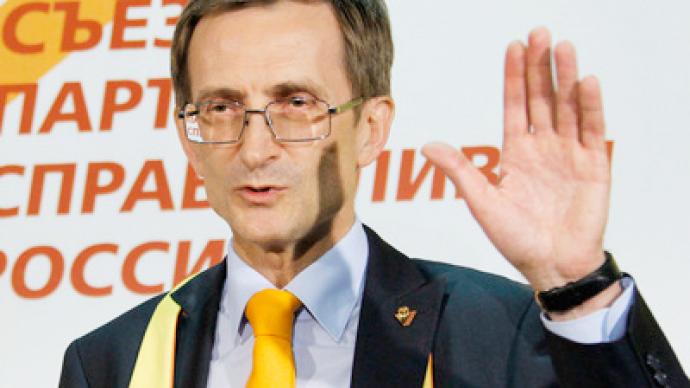 Members of the Fair Russia opposition party want its new chairman to step down, just three days after his appointment.
Nikolay Levichev took over the position after its former chairman Sergey Mironov, who is also the upper chamber speaker, voluntarily resigned on April 16, saying he intends to concentrate on "political work with the personnel" ahead of the December 4 parliamentary election.It was Mironov himself who proposed Nikolay Levichev – head of the party's faction in the lower house, the State Duma, since 2007 – to substitute him. In his opinion, the party will only benefit from having one person as its chairman and head in the Duma. However, this is exactly what Mironov's party fellows do not agree with. Many of them consider Levichev a "technical" leader. Moreover, although an experienced politician, hе is not sufficiently known among the general public. Ahead of the election they need an active and charismatic leader, which he is not, they said in their arguments. Party members also say they feel warped by the way Mironov presented his successor. "He is an experienced politician. We grew up in one yard, went to school together. He is very educated, he always has the party's interests at heart and will help settle all possible conflicts," Sergey Mironov said during the party's convention on Saturday. He might be well-educated and nobody doubts that, but his friendly ties with the former chairman are not a reason for such an announcement."Are we a party or a get-together?" the Nezahevisimaya Gazeta newspaper quotes its source close to the Fair Russia leadership as saying. The source said they expect a well-known federal politician to become its new chairman by fall.Secretary of the Fair Russia Central Council, Gennady Gudkov, confirmed that the party is now in talks with several candidates."We are leading consultations with some well-known personalities. But I don't have the right to name them at the moment," he told the newspaper.
You can share this story on social media: