Russia will not grant asylum to Syrian President – Lavrov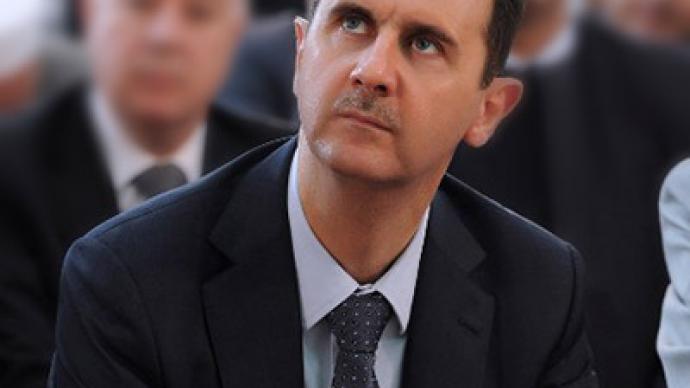 The Russian Foreign Minister says that if Bashar al-Assad resigns as Syrian leader, the choice will be his alone.
"No, we won't grant him asylum," Lavrov told US media when asked whether Russia would provide shelter to Assad if he decides to resign. "As I have said, [Assad] was a friend of other countries northwest of Syria."Although Russia has no intention of telling Assad to resign from office, it does have an interest in the political development of the country."We will not tell him to go," Lavrov stressed, speaking in English. "Not because we believe that he is indispensable. It does not matter to us who can rule Syria as long as Syria is democratic, free and comfortable to all minorities."If Assad decides to step down, "this will be his decision," Lavrov said.We are not looking for someone who could replace him, the Russian diplomat said, adding that "personalities don't matter."Lavrov mentioned that the Syrian crisis could escalate into a religious war, and it is this scenario that concerns Russia most of all."It is more important to us that the country should observe the rights of all those who live in this country – be they Sunnis, Shiites, Alawis, Druze, Christians, or Kurds – including their security and…economic, political and social rights," Lavrov said. Guaranteeing these things to the many diverse groups that make up Syrian society "is much more important than a hunt for one particular individual," he added.Lavrov then noted joint Russian-US efforts to safeguard Syria's chemical weapons stockpile. "I hope I won't disclose any big secret, but we have helped American experts establish contact with the Syrians on this issue, and we have received explanations and assurances that the Syrian government is guarding these facilities in the best possible way," Lavrov said.
You can share this story on social media: