Russia calls for protection of journalists in Syria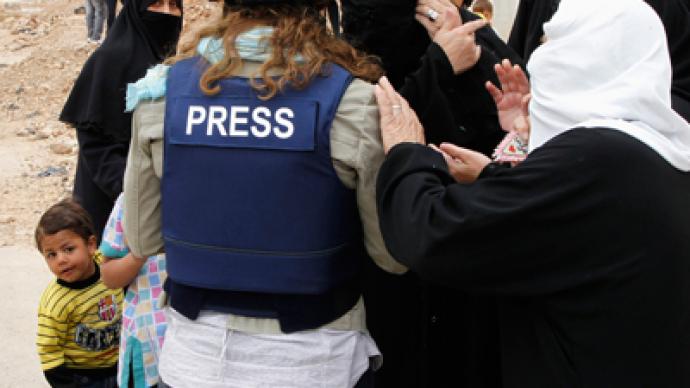 As the fighting in Syria continues to rage, Russia is calling on international organizations to respond to attacks against journalists in the country, the Russian Foreign Ministry said.
Russia condemned the "terrorist attacks against journalists" who are working to "ensure the democratic rights of people to receive objective information, freedom of speech and opinion" about the ongoing conflict in Syria, Maria Zakharova, deputy Director of the Russian Foreign Ministry's press office said in a statement posted on the ministry's website on Tuesday.Zakharova called on international and regional journalistic organizations to condemn the attacks as well: "We are operating on the assumption that the appropriate international and regional organizations, together with those countries that have influence on the armed opposition, cannot ignore what is happening.""All media personnel should receive equal treatment; arbitrariness and double standards are unacceptable on this issue," she wrote.Russia is increasingly concerned about information it is receiving from Syria on the growing number of attacks on local and international media by militant opposition groups, the statement said.Zakharova cited the August 10 kidnapping of a group of television journalists, as well as the August 11 killing of a departmental head of the Syrian information agency SANA in Damascus. Three journalists and their driver were abducted on August 10 while covering reporting from a Damascus suburb, and have not been heard from since.Babacar Gaye, head of the UN observer mission to Syria, condemned the acts of violence against journalists covering the events in Syria.