"Modernization should not be based on external threats"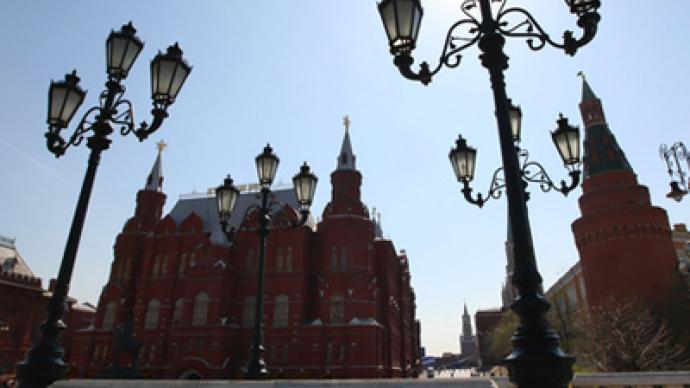 First deputy head of the Russian president's administration Vladislav Surkov has given his views on democracy, sovereignty, modernization and his work for the head of state in an interview with Odnako magazine.
Two meanings of modernization
The word "modernization" has at least two main meanings, Surkov said. First of all, it is the process of making things modern. "We should recognize that our country – far from being the last country in the world, including in the economic sense – is largely lagging behind in developing its infrastructure, education and economy," said Surkov. Russia cannot develop without the modernization of its infrastructure and production base, he noted.
The second meaning of modernization goes back to the philosophical term "modern," Surkov said. It described the social system where every individual "was constantly open to changes, denied traditions and embraced the future." The aspiration for the new "generates the innovation culture," the official noted. Modernization is a transition to a type of society that "is open to constant changes," he said.
"I am not liberal myself, for sure, but I do not know if I am conservative," Surkov said. "I work at the presidential administration, for the head of state and my convictions are my own affair. I am not a politician. I am an aide to a politician. But on the whole, I believe tradition should be respected.
"We need 20 Skolkovos"
"I do not believe in modernization out of fear and despair. It is good if it comes out of ambitions. Now we cannot intimidate society with external threats and through this achieve modernization, and we will not want to. The world, thank God, has been different for a long time."
Surkov also stressed he did not believe in "the Marshall Plan" for Russia because "it would be humiliating for us." People abroad understand that Russia may become a potential competitor for them, but they are still ready to "bring here their culture, their money," Surkov said.
He cited an example of the high-tech Skolkovo center, but stressed that Russia needs 20 such projects. "Foreign companies are already coming there," he noted. "Why do we need foreign scientists? The president says we need them badly. This is being done for Russian science, not against it… We want our scientists to advance in international collectives, to develop and be able to really compete." According to Surkov, it is important that "technology should be made in Skolkovo."
Joe Biden for "sovereign democracy"
In the political field, the concept of "sovereign democracy," or "a real sovereignty" is not fading, Surkov said. He quoted the US Vice President Joe Biden as saying: "We stand for the right of sovereign democracies to make their own decisions, to choose their own alliances." And the meaning here is more important than terms, Surkov noted.
"There are several centers of power in the world," he said. "The majority of countries have other mightier states as guarantors of their sovereignties." According to Surkov, the participation in any bloc does not deprive a country of its sovereignty.
As for NATO, he said, it did not matter whether Russia "joins the alliance or does not enter it." Real sovereignty is the right to decide whether to join an alliance, which only means "taking responsibilities rather than losing sovereignty," he believes.
"Sovereignty, as before, is the supreme value for the state, as well as individual freedoms," Surkov said. "Of course, we need democracy, but what democracy? One that saves the nation's sovereignty or gets rid of it?" If there is no sovereignty, "people do not rule," he said.
"Sovereignty has become imperative for our politics," Surkov noted. The August 2008 events in the Caucasus showed the president's position, he said, referring to the armed conflict over South Ossetia. "The president acted as a leader of a sovereign country… And the recent visit to the Kuril Islands is also a demonstration of sovereignty. And the modernization is necessary for sovereign Russia to have an economic, military, social and ideological base."