Kremlin's vision of modernizing Russia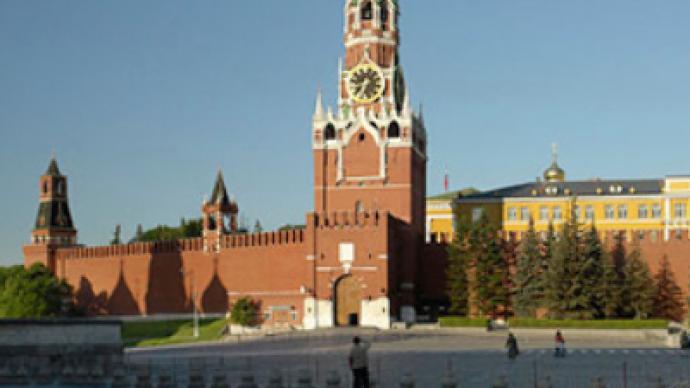 Vladislav Surkov, a top Kremlin official in charge of modernization, has stressed that the people must change themselves to make new technology work.
Dmitry Medvedev has outlined five critical points the country must focus on in order to enter the modern age. How and when Russia will move in that direction will become clear after he addresses the Federal Assembly. One man who has the honor of tinkering out the details of the ambitious plan is Vladislav Surkov – deputy head of the Presidential Administration. He now serves as a deputy chairperson of a special commission that has been created to oversee modernization and technological development of Russia's economy.
In an interview to Russian magazine "Itogi", Surkov spoke at length about Russia's weaknesses, going as deep as national character and citing a French Post-Impressionist painter to explain what is necessary for a new, strong, and, most importantly, modern Russia.
Modernization, said Surkov in an interview, is literally translated as "futurization". And, according to him, Russia is in dire need of one.
He outlined two goals modernization must entail.
Firstly, Surkov said, Russia must reach the level of technological development of Western Europe and North America – in all segments, including those as simple as road building, car manufacturing, and living conditions.
Secondly, the Russian mindset must change in order to develop a need, even a hunger for technological advances within Russian society itself. And that, in Vladislav Surkov's opinion, is the most important goal that needs to be reached.
Society, says Surkov, is not accustomed to demand innovations in any sphere. The country is bound by a raw-materials psyche, unlike the West, where the drive for new technologies helps to push the economy up.
Businesses must become the primary customers of innovation. So far the country has produced no Gerald Ford or Bill Gates.
Russia cannot subsist on raw materials alone, insists Surkov, claiming the country's population, especially the business elite, is too comfortable in relying on raw materials to pull the country's economy forward.
You cannot just make several holes in the ground and live off that, says Surkov, who believes that kind of mindset is the main problem of Russia's top businessmen. For too long the country has depended on oil, gas, and other natural resources in order to pull its weight on the global arena, and it's time to change that.
Even when it comes to extracting raw materials, Russian industry depends on innovations developed abroad. Surkov says that, as a true patriot, he cannot but admire Western society for their creativity, mobility, and innovative approach to all spheres of life.
Modernization of the country must be carried out with democratic ideals in mind, Surkov says. It must not be done the same way industrialization was pushed upon Russians in the early 20th century. But at the same time, Surkov warns against interpreting liberal modernization – something that Prime Minister Vladimir Putin and President Medvedev both mentioned recently – as a free-for-all approach. Surkov's basic point is the need for Russia as a whole to realize the necessity for innovations in order to finally enter the 21st Century.
Russia's modernization is not a question of time – it's a question of life and death, says Surkov.
Most of the infrastructure that's left over from the Soviet era is barely holding together. Yet many in the country continue to embrace the false feeling of security that infrastructure produces. Such a feeling can prove deadly and costly, as proved by the recent catastrophe at the Sayano-Shushenskaya hydroelectric power plant in Siberia.
A system of stimuli is needed, believes Surkov, to drive Russians into demanding more innovations in everything – starting from washing machines, to cars, to advanced technologies – in order to help Russia shed its image of an oil-and-gas bear, and into the role of a competitor on the hi-tech market.
Ladies and gentlemen, modernize! – that is Surkov's ultimate message.
Irina Galushko, RT