'No reciprocal sanctions planned against West' - Russian deputy PM
Published time: 10 Apr, 2014 14:23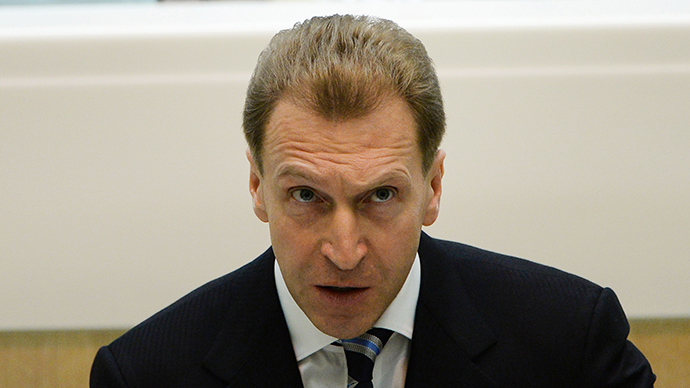 The Deputy Russian PM in charge of the economy and investment has promised that there would be no reciprocal sanctions aimed at various Western nations as this would harm all sides, but said that Russia would continue to act in its own interests.
"Sanctions hurt all countries. We do not intend to introduce reciprocal sanctions. There is no such agenda in Russia," Deputy Prime Minister Igor Shuvalov told reporters during the International Eastern Forum in Berlin.
"The more there are calls for sanctions, the stricter the sanctions are imposed on Russia, the greater will be the mobilization of Russian society and we will seek various ways to overcome these difficulties," he said. "No threats will force President Putin and other politicians to act as desired by the United States, Germany and other partners," he emphasized.
"We will act purely in our own interests, having in mind the common interests that exist in the world," Shuvalov promised.
In the same comments he also said that Western partners should not constantly "drag Ukraine in different directions" by suggesting to its people only one alternative solution – either enter the associated agreement with the EU or become part of the Customs Union.
The United States, the European Union and several other countries and international groups have imposed individual sanctions on Russia in reply to its agreement to accept the Crimean Autonomous Republic, which voted to secede from Ukraine after a violent coup brought to power a group of politicians with clearly anti-Russian intentions.
The Russian Foreign Ministry and Parliament have repeatedly denounced the policy of sanctions as inappropriate and counter-productive. Some Russian MPs have suggested the possibility of Russian sanctions against US businesses, but these ideas have not been implemented.