Russia urges reconciliation between Moldova and Transdnistria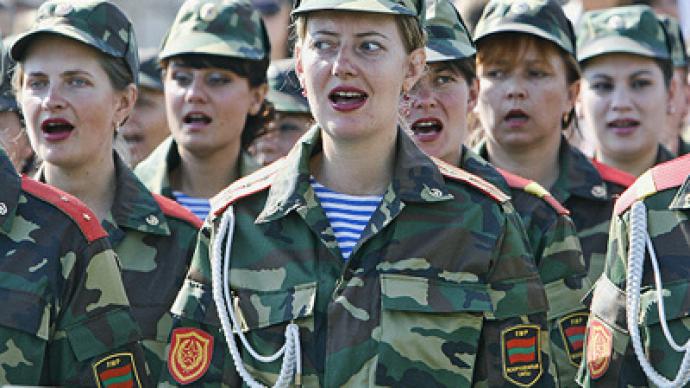 Russia's foreign minister has called upon Moldova and the breakaway republic of Transdnistria to retreat from fringe positions and start moving towards a political settlement.
­Consultations over a potential settlement of the Transdnistria issue took place in Moscow on Tuesday, though later that evening the press service of the Moldovan embassy in Russia distributed a release reading that the two sides had thus far failed to start official negotiations. At the same time, the Moldovan side said that the consultations would recommence in Moscow in the nearest future. According to Moldovan diplomats, their country proposed  restarting official talks without any additional conditions, and that all mediators and observers would remain within the five plus two format (Moldova, Transdnistria, Russia, Ukraine, OSCE and the USA and EU as observers) with the exception of transdnistria, who demonstrated a lack of flexibility by stymieing efforts to reach final solution.  Earlier Russia's Foreign Minister Sergey Lavrov had expressed hopes that the two sides would eventually come to an agreement to restart the talks over the Transdnistria settlement. "We are completely determined to restart the political settlement process," the Russian official said. He also called for Moldova and Transdnistria to avoid taking radical stances. "No doubt they need to distance themselves from radical positions. It is, roughly, the same as Israel and Palestine. But the truth is somewhere in the middle. One thing is absolutely clear – there is no support in any international structure for the notion of an independent Transdnistria. There is no support for the idea of a unitary Moldovan state," Lavrov said.  The Russian minister added that Transdnistria should seek a special status and Russia would do its best to judiciously aid the implementation of such a decision. Talks on the status of the breakaway republic of Transdnistria were first held in 2005, though  the process was halted after the final round was held in Transdnistria's capital Tiraspol in 2006. The primary stumbling blocks were that after the talks began, Moldova altered its constitution to solidify its unitary state status while Transdnistria also held a national referendum, whereby 97 percent of its citizens supported the push for independence as well as the possibility of later joining the Russian Federation.