Romania and Moldova "to merge," with Transdniester clinging to Russia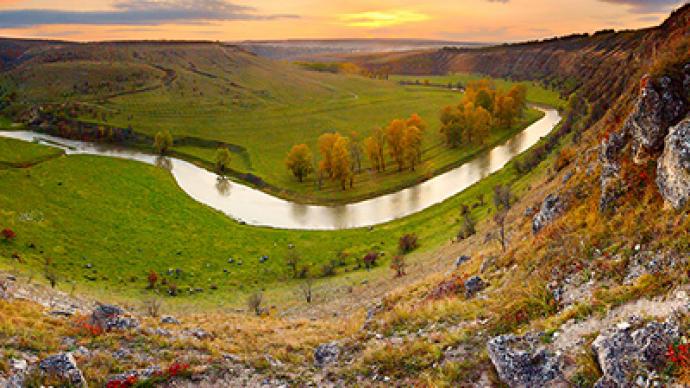 In the future, Romania and Moldova may unite - without the Transdniester Region - within the European Union, Romanian President Traian Basescu believes.
The unification may take place after Chisinau's accession to the EU during the next 25 years, Basescu told Romania Libera newspaper on Tuesday. He added, however, that the unification will depend on "the will of the people."In case of the unification, the EU border would go along the Dniester River, the Romania president presumed. He added that Bucharest is stepping up the process of "naturalization" of Moldovan citizens. About 70,000 Moldovans got Romanian passports in 2010, he said, cited by Itar-Tass. Many government officials in Moldova already have Romanian citizenship.Basescu also spoke against the presence of Russia's troops in Moldova's breakaway Transdniester Region. Russian servicemen guard Soviet-era weapons stockpiles and are seen by many as a factor of stability in the region. The mostly Russian-speaking Transdniester proclaimed its independence in 1990. Russian servicemen prevented a large-scale armed conflict in the region after Moldova sent troops to the region.Although the Romania-Moldova unification has been discussed for a long time, some observers described Basescu's interview as "unprecedented." It may influence the political situation in Moldova. The parties that made it to the parliament after Sunday's elections are now busy trying to form a coalition. The interview of the Romanian president shows "what path of development" Bucharest may offer for Moldova, Vesti FM radio said. The Alliance for European Integration, which unites all the parliamentary parties except the Communists, "actively supports" the unification. Bucharest is certain that the alliance will continue to rule the country, and the Communists will remain in opposition.   The Moldovan Liberal-Democratic Party is ready to make a proposal on setting up a coalition, its leader Vlad Filat said on Wednesday. He stressed that the ruling coalition should not include the Communist Party.Filat recognized, however, that no coalition will have enough votes to elect a president. The leadership of the Transdniester Moldovan Republic cites political instability in Chisinau as one of the reasons for the region's independence.   No agreements concerning the future of the region are possible without consultations with Transdniester Republic, its Foreign Ministry has said. It called on the participants of the summit of the Organization for Security and Co-operation in Europe, opened in Astana, Kazakhstan, on Wednesday, "to show responsibility and objectivity."  Transdniestr is not represented at the OSCE forum. Meanwhile, Moldova's Deputy Prime Minister Viktor Osipov said, addressing the summit on Wednesday that Chisinau wants Russian military property and troops to be "fully, quickly and transparently removed from Transdniester.Vladimir Yastrebchak, Transdniestrian Foreign Minister, on Tuesday called on European diplomats "to study in detail the experience of the peacekeeping operation" in the region. Security is "mutual for all," he said, stressing the importance of Russia's peacekeeping mission in the republic.
You can share this story on social media: