Putin sends 2 intl children's rights bills to Duma for ratification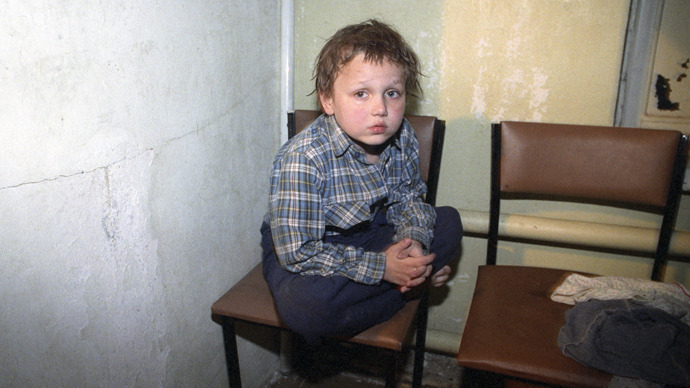 Russian President Vladimir Putin has sent the European Convention on the Protection of Children Against Sexual Exploitation to the State Duma to be ratified. He also submitted an optional protocol to the existing UN convention on child protection.
In late 2012, Putin instructed the government to begin ratifying the legislation in 2013. "The purpose of the bill... is an expression of the consent of the Russian Federation to be bound by the provisions of the Council of Europe Convention on the Protection of Children Against Sexual Exploitation and Sexual Abuse," lawmakers said earlier during the ratification process.
The convention, adopted by the Council of Europe in 2007, introduced a universal international framework for combating child abuse. The document recommends to its members a range of national measures aimed at protecting children. Russia signed the convention in Strasbourg in October 2012.
Once the document comes into force in Russia, the country will be bound by international standards for "preventing and combating" the exploitation and sexual abuse of children, "including acts which are committed abroad." This includes fighting child pornography and prostitution, particularly on the Internet, and other forms of sexual abuse "destructive to children's health and psycho-social development."
Signatories are also obliged to provide protection to abuse victims. To date, the convention has over 40 signatory countries – half of which have not yet ratified it.
Another document sent by Putin for State Duma ratification is the Optional Protocol on the Sale of Children, Child Prostitution and Child Pornography to the UN Convention on the Rights of Children. This convention was adopted in 1989 to promote basic human rights for children worldwide; ratification obliges signatories to submit reports defining their government's domestic implementation of the treaty.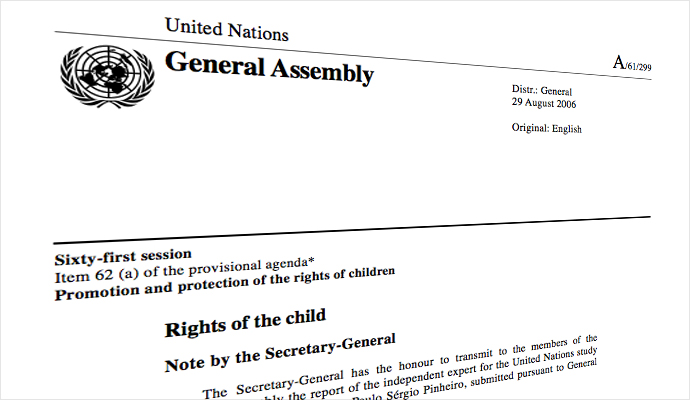 Russia, then part of the Soviet Union, became one of the first signatories to the treaty in January 1990, and ratified it in August that year.
The only three UN members that have not ratified the convention are Somalia, South Sudan and the US. Though it signed the convention in 1995, the US has not ratified it since the document forbids life imprisonment for minors.
Despite expressing support for the convention, the Clinton administration did not submit it to the US Senate for review and approval, nor have any subsequent administrations.
Russian-US relations have soured recently due to, among other issues, numerous scandals surrounding allegations of abuse of Russian-born children adopted by US parents.
Moscow recently enacted the 'Dima Yakovlev Law,' which banned US citizens from adopting Russian children. The legislation was named after a Russian boy who died after his adoptive American father left him locked in a car during an extremely hot day. Russian lawmakers insist that the law is justified by the inadequate US response to the death of 19 Russian children adopted by US citizens.
You can share this story on social media: