Lax law enforcement drives outrage over pedophilia in Russia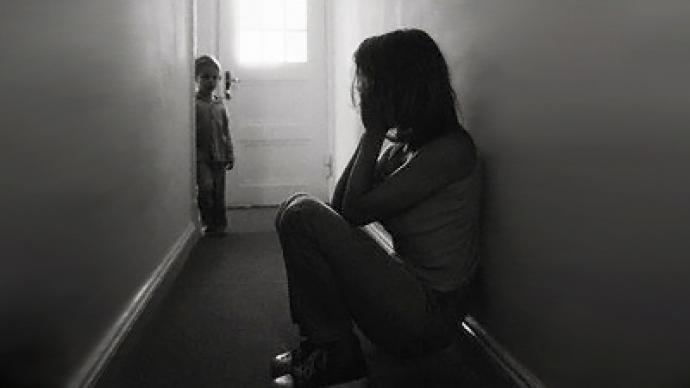 A call is mounting in Russia to introduce chemical castration for pedophiles. Activists say the current laws are slack and allow criminals to re-offend. But there are those who believe castration is far from a quick fix to such a complex problem.
Elvina is a mother of three. Last summer, her four-year-old daughter was raped. Once Elvina learned what happened, she found the man responsible – and beat him to death."Now, looking back, I can only say that I just wanted to be sure that this animal was punished and would never again do such a terrible thing as he did to my little girl," Elvina told RT.Sadly, Elvina's case is not an isolated one in Russia. In a country where 70 per cent of pedophiles are paroled, with the opportunity to re-offend, "vigilante justice" is often used as an alternative to a court of law."Lynching is impermissible, but it starts where the state fails," a psychiatrist at Russia's Investigative Committee, Mikhail Vinogradov, explains. "If poor mothers and fathers knew that offenders would get 15 years in prison or more, would be castrated before being released – and would never be released without a satellite tracking chip, as in the USA, for police to know about every step they make – I am pretty sure they would not execute them."There have been numerous attempts to toughen the laws on pedophiles in Russia. In a decade, dozens of bills stipulating chemical castration or life imprisonment have been discussed by the State Duma. But not a single one has passed."Pedophiles aren't without support in Russia. This means some police officers receive money for allowing brothels and dens to operate, members of the court system acquitting criminals," says Anton Belyakov, a State Duma deputy from the Fair Russia party. "And I am not only talking about the child porn industry – there is so much money and so many people involved in this corruption! This evil is too hard to fight."But some do not give up and fight their own war.Sergey is hiding his face – he says the country's pedophiles are hunting for him. Gathering information from newspapers and TV, he has created an online pedophile database, Pedofily.ru. Hundreds of offenders, including teachers, musicians and unemployed people have been collected here with short profiles and photos."In 98 per cent of cases, child abusers re-offend. People should know who they are," Sergey says. "They should know what they look like. They should be on alert."Sergey says in the 13 years he has been working on this site, not a single official has taken any interest in his plight."They do have far greater databases, but just don't want to open them up. We do what they should have done," he added.Sex offenders here are divided into categories – from those serving sentences to those deceased. But there are many who are marked as "at large" or "wanted". A terrifying thought for parents everywhere.Every day some 60 children become victims of pedophiles in Russia. That means that in the two weeks we have been working on this report, more than 800 kids have been abused. For years, Russian legislators have been talking about protecting children, but for each day they fail to act, even more innocent lives are being destroyed.
You can share this story on social media: