Body of missing Russian teenager found in Malta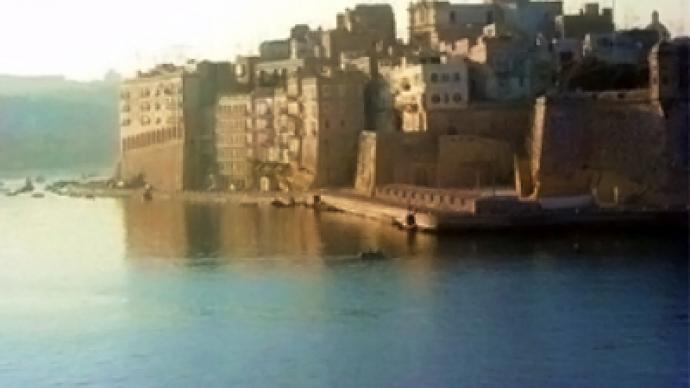 A body recovered from the sea off Valetta is thought to be that of a 16-year-old Russian boy, who'd been missing for several days.
Maltese police said Vorobyev was found at 06.45 am Maltese time (05.45 GMT) in the sea near the Valletta Fish Market after receiving an anonymous tip about a body in the water.
After confirming the presence of the body, the police called for the assistance of the Armed Forces of Malta (AFM). An AFM vessel arrived on site at around 08.30 am Maltese time (07:30 GMT) and retrieved the body.
The vessel was then taken to the AFM Maritime Squadron's Base at Hay Wharf in Floriana where the corpse was transferred to the Mater Dei Hospital morgue.
Body identified from personal objects
The corpse was found in an advanced state of decomposition when it was discovered, indicating that Maxim might have been floating in the sea for a number of days.
Although the Maltese police have not officially confirmed that the body recovered was indeed Maxim's, sources close to the Pace family, who were hosting the Russian boy along with one of his sisters, told RT that Maxim's personal belongings had been found with the body and that the body was indeed his.
It was only in the afternoon that the AFM confirmed that the corpse had been identified as Maxim's "given the distinct wrist watch and key-chain he carried".
He had been last seen wearing blue denim trousers, a beige top and yellow jogging shoes, along with prescription eyeglasses.
"The police came and told us that the body had been found"
Although his host family, Grace and Albert Pace of Valletta, were too distressed to comment about the tragedy, an uncle volunteered to speak on behalf of the host family.
"The police came on Sunday morning and told us that the body had been found," an uncle of Maxim's, who did not wish to be named, told RT.
"Rose, Albert, and his sister Alexia are very distraught by the news. We are all very distraught by the news," the uncle added.
On duty Magistrate Silvio Meli has opened a magisterial inquiry as required by Maltese law. An autopsy on Maxim's corpse, which is scheduled to be held on Monday, should establish the cause of the boy's death.
Mother feared he had been 'abducted'
One week ago, on Sunday 1 March 2009, the police had renewed their appeal to the public to supply the police with information regarding Maxim's disappearance after extensive searches for the boy had not been successful.
At the time, his adoptive mother had expressed her conviction that the boy had been abducted as Maxim "was happy with her and had no reason to escape".
Maxim Vorobyev was last seen on Wednesday 25 February 2009 at 6.30 pm Maltese time (17:00 GMT).
Police reports indicate that the boy left the Paces' home on St Ursola Street in Valletta to take jelly to his adoptive mother's uncle who works on Republic Street.
"One of her sisters actually phoned Maxim's younger sister Alexia to go with the jelly, however she refused as she did not want to get wet again, therefore Maxim was asked to take the jelly to his uncle," Grace Pace had said.
The last thing Maxim told his sister before leaving was that he was going to rush to his uncle's shop as he wanted to watch a DVD with his sister soon after.
Maltese police had not excluded anything and were in close contact with Interpol to see if the boy had been abducted and was being held abroad.
Maxim and his two siblings' journey to Malta
Maxim Vorobyev had been living in Malta for the past seven years after spending his childhood in an orphanage in Russia.
A few years later, two of his siblings, Artem and Alexia, had been traced to two different orphanages in Russia and were also brought to Malta through the International Charity Society (ICS). In fact, one of the siblings, Alexia, had rejoined her brother and was living with the Paces.
The boy left the block of apartments on St Ursola Street but never arrived at his uncle's shop. The boy rarely went out of his parents' house on his own. Two years ago he had gone missing, but was found shortly afterwards.
Charlot Zahra for RT
You can share this story on social media: