United Russia goes deeper online ahead of parliamentary election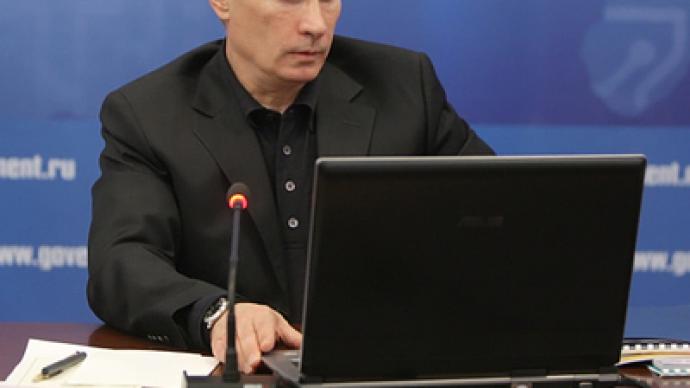 Ahead of the parliamentary election this December, the United Russia party is expanding its presence in social networks.
Candidates willing to be put on the party election list will be judged, among other things, by their activity in social networks. According to the head of the United Russia Public Council, Aleksey Chesnakov, who will be responsible for propaganda during the election campaign, the ultimate goal is to unite all party members with accounts in Facebook, its Russian analogues Vkontakte [In Contact] and Odnoklassniki [Classmates}, and Twitter in one virtual group."Thus they would be able to communicate freely with party fellows in real time, and we won't need to create a new separate network," Chesnokov told Komersant daily. Member of the State Duma Committee for Information Policies and Information Technology Robert Shlegel said that a special party unit will be created to assess these online activities. It will include moderators of the party's groups in popular networks.Shlegel believes that real-time virtual communication is essential for the party, but for now, he says, mostly young deputies are active in the blogosphere. And this is what they are now going to change taking more and more party members online, RIA Novosti reported. On June 1, United Russia is also launching a new website. One of the creators of the concept, social and political studies Professor Vladimir Burmatov, said that it is going to be interactive with many opportunities for dialogue with the users. Part of the information posted on it will also be spread though social networks. This will be mainly used for counter-propaganda."If, for example, we have a video of the opposition paying people for participation in a rally, why not show this?" Kommersant quoted him as saying. "United Russia can only be a success with an attacking stance, not defensive." President Medvedev has actively been pushing officials to expand their activities in social networks. In 2009, he opened his official community in LiveJournal, a major part of the Russian blogosphere, and last summer launched a Twitter microblog. He also regularly posts new entries to his videoblog on the presidential website kremlin.ru.
You can share this story on social media: