Russia to supply newest anti-aircraft missiles to Belarus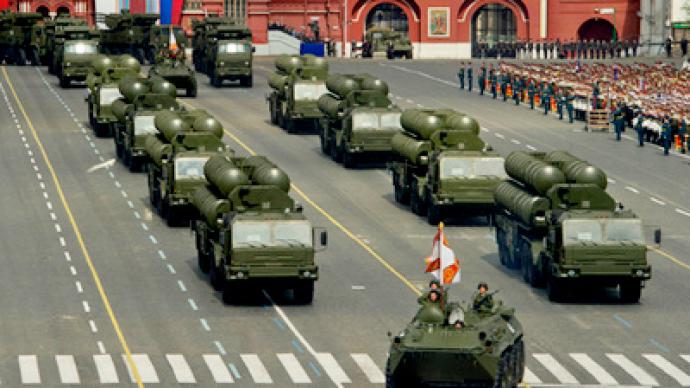 The top official of the Russia-Belarus Union State has said that the newest anti-aircraft systems S-400 will be soon be supplied to Belarus in response to Romania's decision to host US anti-missile bases.
The supply of the S-400 missile system to Belarus is a done deal, the State Secretary of the Union State Pavel Borodin said on Tuesday. "The systems will be based in Russian and Belarusian territory. We have common territory, we have no borders," the official was quoted as saying by the Interfax news agency.  Borodin is currently in Minsk attending the MILEX-2011 show of weapons and military technology.The move to deploy the newest anti-aircraft missiles near the Western borders come as the United States continues to implement plans for a missile defense in Eastern Europe. In early May, Romania said that it will be hosting a US anti-missile base while The US had previously  received similar commitments from Poland and The Czech Republic. Russia sharply criticized the entire proposal and demanded guarantees that the missile defense system would not be used against its forces. Russian President Dmitry Medvedev said that the persistence of the US side could eventually lead to a scrapping of the new START treaty and ultimately, a new arms race. Soon after the decision to place elements of the US missile defense in Eastern Europe were made public, Russia said it would deploy mobile missile complexes in its westernmost enclave of Kaliningrad.  A short time later, these plans were scrapped, allegedly due to a change in the US stance on the matter.Apart from criticizing US missile defense plans, Russia advocates the creation of a separate European missile defense system and insists that it should play a close role in its creation.
You can share this story on social media: