Russia allocates millions to anti-paedophile blogosphere campaign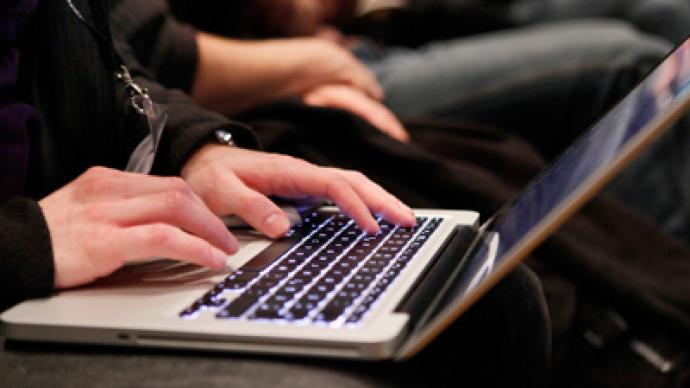 Following a paedophile scandal involving a popular blogger, Russian authorities have ordered research into countering the promotion of child abuse in blogs and social networks.
The research has been allocated an initial budget of 14 million roubles or $466,000, the Izvestia daily reported quoting the head of the Moscow City security department Aleksey Mayorov. He said the budget would be used primarily on an extensive search to uncover child pornography in blogs, social networks and basically in any electronic media.Volunteer bloggers could also help the project by filing reports on suspicious sites and users. The Russian authorities are currently paying additional attention to the problem of child abuse. Recently, the Lower House gave its first approval to a bill introducing tougher punishment for child trafficking and is about to create new rules for the care of orphans, as poverty is one of the major factors that drives children into the hands of criminals. The problem was highlighted recently when one of the most popular professional bloggers and a prominent opposition activist, Rustem Adagamov, was accused in a paedophile scandal.Adagamov's ex-wife released a Youtube video accusing the blogger of sexually abusing a 12-year old girl. However, the Moscow security chief said that the Adagamov affair was not the reason behind the official anti-paedophile campaign. The experts will be working with future cases and with Russian police requests, while the allegations against Adagamov come from Norway and all its participants are reportedly Norwegian citizens.Commenting on the initiative, Russian blogosphere expert Anton Nossik told Izvestia that the fight against child pornography was very important but it should be carried out by the police, not by city authorities. Last year the Russian Interior Ministry launched its own project to detect child porn distributors in social and peer to peer networks. The operation resulted in about 170 criminal cases, but nevertheless, the annual statistics showed that the crimes against children are on the rise.At the same time forensic expert Yelena Galyashina says that the programs specializing on paedophile research are still unreliable and as much as half of all abuse reports can be false. Thus, Galyashina advocated the creation of an expert council funded by the city authorities that would make a thorough probe into every claim.
You can share this story on social media: