Opposition blogger blames authorities for defaced twitter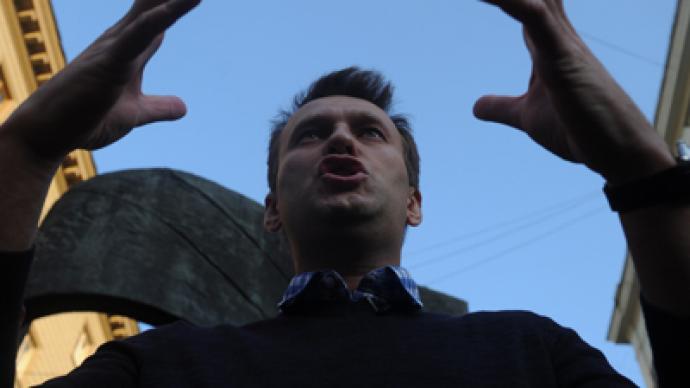 The popular Russian protest leader and anti-corruption blogger Aleksey Navalny has blamed federal investigators for hacking into his twitter account and hijacking it with obscenity and fake confessions.
Navalny claimed that unidentified persons had hacked his email account and through it, his twitter, followed by over 250,000 subscribers. At the time of publication the account apparently remained beyond its owner's control as it was filled with bad language and false admissions that the blogger was cooperating with the authorities. Navalny made the announcement through his blog on a different platform, Livejournal, about 20 minutes after the first fake tweet appeared.The blogger went on to say that it was 'obvious' that the hackers used data obtained from computers seized from him by the agents of the Central Investigation Committee who searched Navalny's apartment on June 11 within the probe of the blogger's complicity in street unrest.The Investigative Committee – a recently founded agency that resembles the US FBI – quickly replied that Navalny's claims were completely untrue. "The mentioned items were checked by investigators in the presence of official witnesses and after the check they were packed and sealed according to official instructions," reads the Committee's official statement. "Any access of unauthorized persons to the seized computers, their unauthorized use or transfer to a third party are completely out of the question," the agency said. The Investigation Committee also warned that Navalny's accusations would be perceived as pressure and attempts to influence the investigation process. Investigators suspect Navalny of organizing unrest during the mass protest actions on May 6. Police searched his apartment on June 11 along with the apartments of other opposition figures such as leftist politician Sergey Udaltsov and 'It girl' Kseniya Sobchak. However, so far all major opposition figures are only listed in the case as witnesses and investigators have only pressed charges on people involved in riots.
You can share this story on social media: