Inertia on Iran: Russia 'alarmed' by lack of willingness to resolve nuclear issue
Published time: 16 Nov, 2012 11:02
Edited time: 16 Nov, 2012 15:02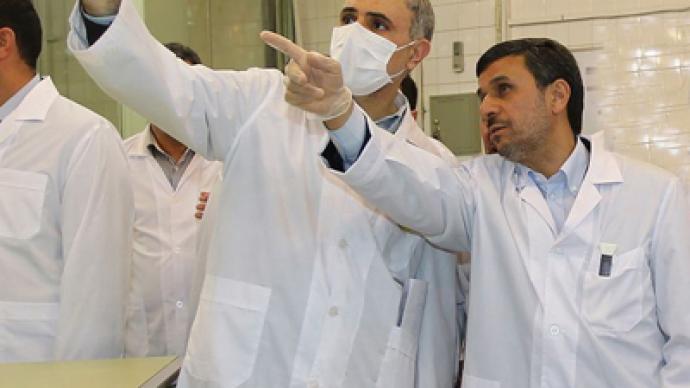 Moscow is alarmed by the general atmosphere of indifference that has greeted statements by Iranian officials that they are ready to restart negotiations on Iran's nuclear program.
Statements in support of another round of talks and further contacts has not led to any progress, lamented Deputy Foreign Minister Sergey Ryabkov.
Russia is advocating for the leaders from the 5+1 group of international mediators to find "windows of opportunity in their schedules," announce them to each other and start the wheels of diplomacy moving.
Tehran has signaled its readiness to continue dialogue with the five permanent UN Security Council members plus Germany, but thus far the reception to the news has been cold.
"No such process can be seen," Ryabkov noted. "Only general discussions continue. This is alarming."
Earlier this week, Ryabkov met with Iranian Security Council Secretary Saeed Jalili in Tehran. Shortly after their meeting, the Iranians announced their willingness to meet with international mediators.
"The Islamic Republic of Iran hopes the 5+1 group will return to the negotiating table as soon as possible and…have a convincing justification for their four month delay in resuming the talks," Iranian channel Press TV quoted Jalili as saying.
He also expressed the hope that international mediators would recognize Iran's right to the peaceful use of atomic energy. Some international powers, in particular the United States and Israel, believe that Iran is attempting to develop a nuclear weapons program under the guise of civilian nuclear energy.
Meanwhile, Israel has said in the past that "all options are on the table" for dealing with the question of Iran's "nuclear ambitions."
Ryabkov called for another full-format round of negotiations between the six powers and an Iranian delegation "as soon as possible."
The last full-format round of talks took place in Moscow in June 2012.