Citing female divorcees, Russia wants tit-for-tat in foreign legal spats
Published time: 18 May, 2012 12:31
Edited time: 18 May, 2012 16:31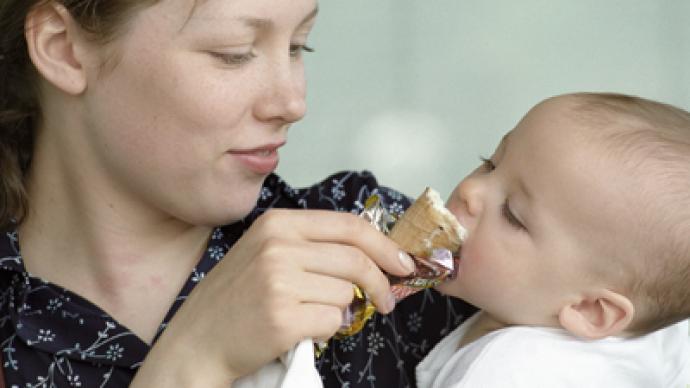 Pointing to rulings against female Russian divorcees in foreign custody cases, a high-ranking judge has said home courts must be able to take measures against decisions in foreign legal cases that affect Russian citizens.
­Today, the legal systems of different countries oftentimes go head-to-head on a variety of issues. Thus, Russian courts should have the power to respond to the rulings of foreign courts if the latter go beyond the boundaries of their jurisdiction, argues Anton Ivanov, the Chairman of Russia's Supreme Arbitration Tribunal.
During an address to a law conference in St. Petersburg, Ivanov gave special attention to judiciaries in a number of countries that pass down sentences against Russian companies and individuals. In such cases, he said, it is not uncommon for judges to confiscate financial assets and property, even denying divorced Russian mothers custody of their children.
Following the plenary session, Ivanov provided a detailed outline of a law that would enable Russian courts to administer proportionate countermeasures.
"The idea I put forward suggests that a Russian court should itself come to a conclusion… that a foreign court purportedly stepped over the bounds of its jurisdiction, which opens the way to sanctions," he said. "These will be judiciary sanctions, not political ones, and this makes all the difference."
Ivanov says the presence of tit-for-tat rulings explains why "European countries always take a restrained stance towards each other, since they know that retaliatory measures will follow."
"Our legislation doesn't spell out any such measures, and that's why they feel free and unconcerned when they exercise against us," he added.
By way of example, Ivanov claimed that Russian women who are married to foreigners "always lose" in child-custody cases if they divorce their husbands, particularly if such cases are heard in non-Russian courts.  
"Usually women – in 50 percent of cases, at least – win (child-custody cases) against men," Ivanov observed. "But, if the husband is a foreigner and the wife is Russian, and the case is heard by a court outside of Russia, the women always lose."

The judge offered his perspective as to how to address the problem.
"Setting up a specialized international judicial body is one possibility, although on a global scale this is unrealistic," he said. Inside the Council of Europe, (such a proposal) would be sensible in view of the fact that we are a member of the Council of Europe. This is a way to ensure proper independence," Ivanov said.
Ivanov also suggested setting up specialized international courts to protect women.