Parliament approves governors' personal responsibility for ethnic conflicts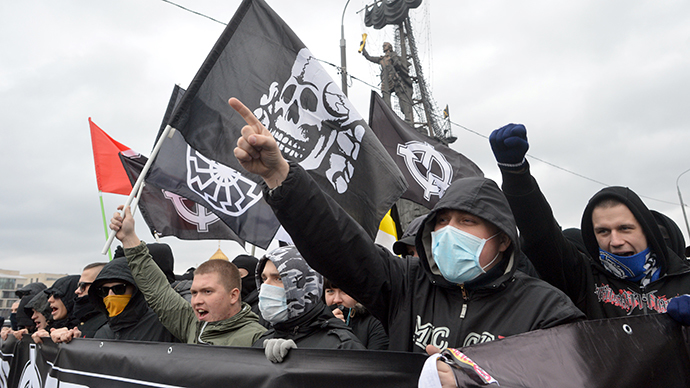 Both houses of the Russian parliament have approved a bill that allows for the sacking of regional governors and city mayors if ethnic or religious tension leads to open conflict.
The bill was passed by the State Duma in the second and third reading on Tuesday and approved by the Federation Council on Wednesday. Most Russian media noted that the speedy movement of the bill took place on the light of the ethnic riots that took place in the Biryulyovo district of Moscow over the weekend. However the bill was drafted in February this year and approved in the first reading before the Biryulyovo events.
The bill lists the obligatory responsibilities of the executives in the regions. They are measures to provide guarantees of equality of all people regardless of their race, ethnicity, language and religion. The heads of the regions also must protect minorities, ensure the integration of migrants, prevent ethnic and religious conflict and maintain inter-ethnic accord.
The document also introduces personal responsibility for regional officials and allows for the sacking of heads of regions, cities and towns if they allow breaches in state guarantees of ethnic and religious equality.
When the bill was presented to the State Duma, the chairman of the All-Russian council of self-governing bodies, MP Vyacheslav Timchenko (United Russia) told parliamentarians that the number of peoples and ethnic groups in the country was over 180 and the number of conflicts between them was growing. "Small-scale incidents between a limited number of people inside municipal communities happen almost daily," Timchenko added.
Official representatives of traditional religions welcomed the move. The Russian Orthodox Church, the Council of Muftis and the Congress of Jewish organizations all called the bill timely and useful.
However, the move has already met some opposition from the regional authorities. The head of the internal Russian Republic of North Ossetia, Teimuraz Mamsurov, told the Interfax news agency that it was usually difficult to establish if the grounds for conflicts were purely ethnic or religious. The official said that blaming governors for such problems was a natural reaction of the people but added that it reminded him of the complaints that were voiced in Chelyabinsk Region where locals claimed the authorities should have foreseen and prevented the meteorite strike.