Russian Duma chairman invites MEPs to Moscow gay clubs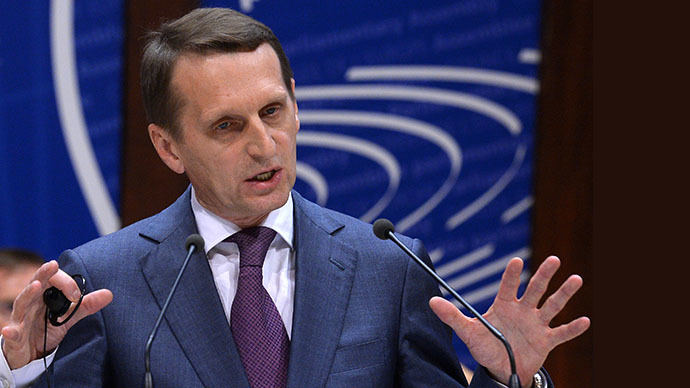 Russia's State Duma chairman has invited MEPs to visit gay clubs in Moscow, highlighting that sexual minorities have the same rights as everyone else in the country while also stating that the promotion of homosexuality among minors should not be allowed.
Sergey Naryshkin, the head of the Lower House, spoke and answered questions at the Parliamentary Assembly of the Council of Europe (PACE) on Tuesday in Starsbourg, France. He discussed Russia's gay propaganda law and 'foreign agents' law, along with Russia-CIS relations.
Naryshkin invited European parliamentarians to visit Moscow's gay clubs if they are not convinced that the rights of sexual minorities are protected in Russia. 
"There are a lot of so-called gay clubs. I haven't been to any, but those who have said that they are very good and comfortable, and these people have a good time. If anyone wants to get this confirmation, please, I invite you to Moscow," he said.
"We have a lot of successful people who have a non-traditional sexual orientation. They are successful in business, in art, and other creative fields...They have the right to enjoy their time off and relax comfortably...in Moscow and in other Russian cities," said Naryshkin.
Naryshkin said that he will not be going the clubs with the invited guests, but will arrange for them to be taken care of during their visit.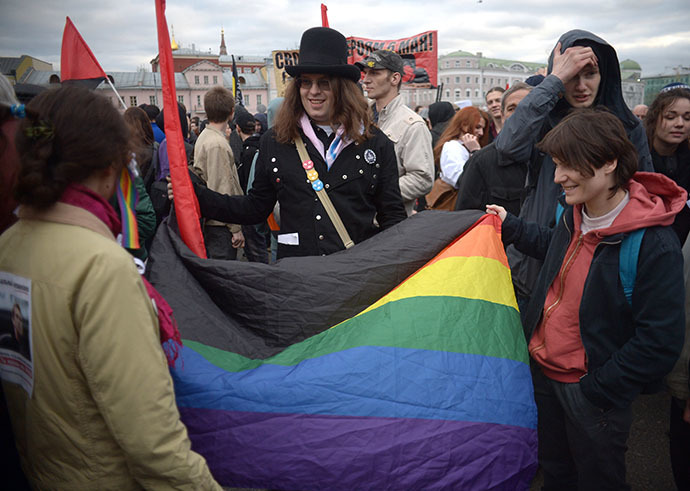 Russian society and family values 
Naryshkin described Russian society to be rather conservative, saying it has "retained Orthodox values, including the traditional family."
While answering a question about the Russian law which bans the promotion of homosexuality among minors, Naryshkin said that it fully complies with international law and is in line with the country's conservative traditions.
As an example, Naryshkin cited the European Convention for the Protection of Human Rights and Fundamental Freedoms and the UN Convention on the Rights of Children.
Russia has been severely criticized by various governments, equality campaigners, and human rights groups over the law it passed in late June which bans the "propaganda of non-traditional sexual relations among minors." Concerns have been raised that the legislation could apply to expressions of public affection by gay athletes and fans at the Sochi 2014 Winter Olympics. 
In August, President Vladimir Putin signed a decree outlawing all demonstrations and rallies in Sochi for two-and-a-half months around the time of the Games, with many saying the move was especially aimed at preventing gay rights protests during the Olympics.
Russian authorities insist, however, that the law was designed to protect children and does not violate the rights of LGBT people in any way.
"If you can't cross the road at a red light, that does not mean that you cannot walk down the streets," added Naryshkin.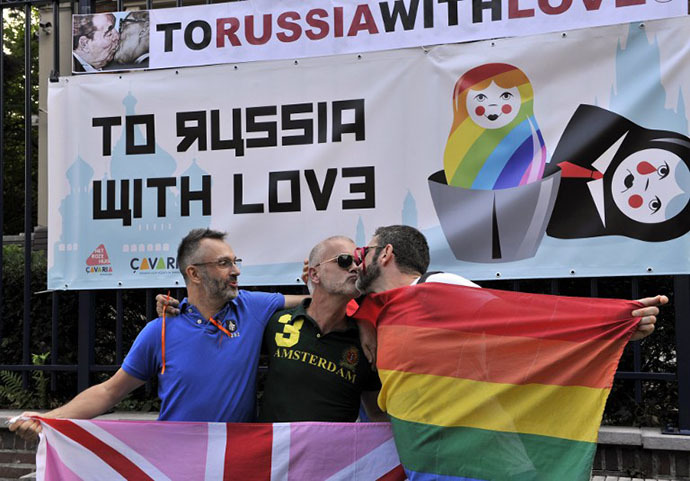 Foreign agents law might be adjusted 
Naryshkin also touched upon two other controversial issues, including the 'foreign agents' law in Russia and the alleged pressure on Ukraine to integrate.
He said that the goal of the first legislation – which requires NGOs that participate in politics and receive sponsorship from abroad to register as foreign agents - is aimed at improving funding transparency. But, he noted that Russia is already discussing a more precise definition for"political participation."
Naryshkin also assured MEPs that Russia does not exert any pressure on the CIS countries when it comes to integration. "Russia has a large amount of political, economic, humanitarian, military and technical cooperation with the CIS countries, including Ukraine," he said, adding that "all the CIS states are sovereign" and only "their government and the people can make the decision" of which union to join. 
Naryshkin's comments come after Ukrainian President Viktor Yanukovich said that his country will sign a free trade pact with the EU, adding that he wants to keep open the option of joining Russia in the Customs Union. Meanwhile, Russia insisted that it will not let Ukraine into its Customs Union if it seals a trade agreement with the EU.
The latest threat came from the country's prime minister, Dmitry Medvedev, who said the "special trading partnership with Ukraine, which has operated up until now, will end."