Russia sends another aid convoy to Kosovo Serbs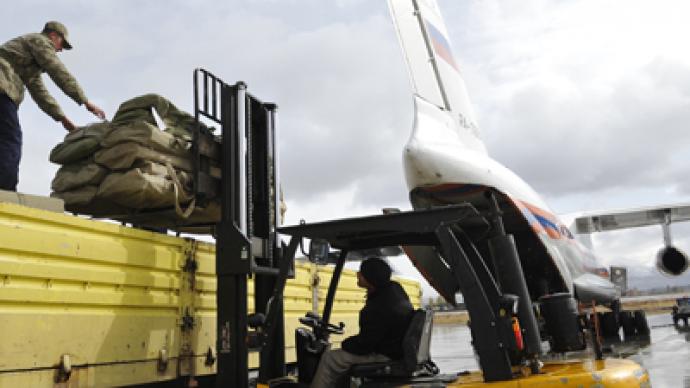 The Russian Emergencies Ministry has said it is sending another aid convoy to Kosovo Serbs on President Medvedev's orders.
A ministry spokesman said on Friday a truck convoy had left the Moscow Region that morning for Serbia carrying diesel generators, stoves, folding furniture, blankets and bed linen as well as foodstuffs. The total weight of the second batch of goods is 160 tons. A first convoy was sent from Moscow Region to Serbia on December 7 and in November, Russia sent a cargo aircraft with 36 tons of aid.The local Red Cross took delivery of the aid and transported it into Kosovo where it was distributed amongst the population. Russian President Dmitry Medvedev ordered the boost in support in November, after around 21,000 Serbs from Kosovo – residents of the region as well as refugees – appealed to the State Duma for help in obtaining Russian citizenship, citing concerns over personal safety. Russia considered the request but had to decline when it was found to breach Russia's internal laws.
You can share this story on social media: