Duma divided over Kosovo Serb citizenship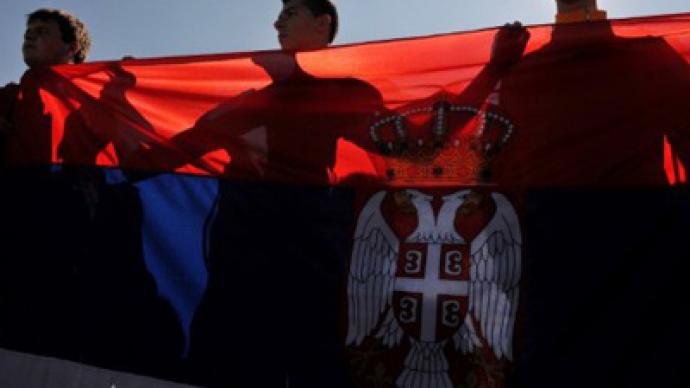 Russia's State Duma has not yet received a petition from Kosovo Serbs requesting Russian citizenship. Deputies are cautious in their assessment of such an unprecedented situation and say, in any case, they are not authorized to settle such questions.
"According to our information, the request is now being studied by Russia's Foreign Ministry," Itar-Tass quoted an official from the Duma administration. "It may be submitted for deputies' consideration on November 16."
Last week an initiative group passed the Russian Embassy in Kosovo an official letter to the State Duma. In the document, signed by 21,000 Serbs, they appealed for Russian protection, saying that they are being "completely deprived of rights and risk elimination."
Head of the Communist party Gennady Zyuganov stated the request should be given the green light. "I believe that we should satisfy the appeal. If this issue is submitted to the State Duma for consideration, our faction will support the petition of Kosovo Serbs," Zyuganov told journalists on Tuesday.
He noted that Russia has not recognized Kosovo as an independent state, also stressing that Serbs have been subjected to continued violence and discrimination and that Russia has to give a helping hand to the "brotherly people" close to Russia in "language, spirit and culture."
However, experts from the parliamentary committee for constitutional law say the petition is unlikely to have a positive response.
"Such a request has few prospects, but it will be considered most thoroughly," they said.
It is not the State Duma who issues citizenship and, to satisfy the request, the law needs to be changed, explained Andrey Klimov from the Committee for International Affairs. He believes the very fact of such an appeal is a "dangerous precedent.""Serbs are of course a friendly people to us, but this can draw us into a strange situation," he said. "What we need here is a serious analysis and a very cautious reaction."
You can share this story on social media: