To run or not to run, I cannot fail to tell – Medvedev
Published time: 18 Jun, 2011 13:10
Edited time: 18 Jun, 2011 17:39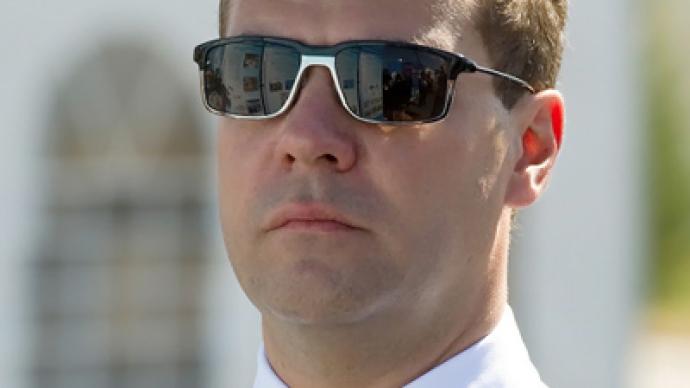 During the final session of the St. Petersburg Economic Forum, President Dmitry Medvedev was once again asked whether he would run for another four years in the office or not. The president, though, decided not spill all the beans.
Medvedev said he will announce his decision as to whether he will run for reelection in 2012 when he sees fit.
"When I see fit to say whether I will or not, I will do so," he stressed, adding that the journalist did not "impress with the question's originality."
"You may be sure about one thing: I cannot avoid this lucky lot," the president continued. "I just cannot fail to tell the Russian people and all those concerned who are present in this room about my decision."
"Not very much time is left to wait. Each story should have its intrigue, for otherwise life would be dull," Medvedev said adding: "Let's continue it a little bit longer."