"We want to marry Russian, NATO interests" – envoy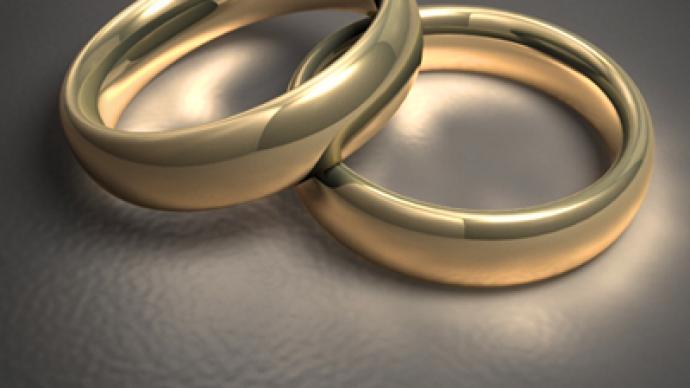 Moscow is set to create an "inevitable" situation where a conflict between East and West would be impossible, Russian permanent representative to NATO Dmitry Rogozin has said in an interview with "Izvestia" daily.
"We want to marry Russia's and NATO's interests in Europe. In other words, to create such a situation when an armed conflict between East and West on our continent would be impossible," the diplomat told the paper.Later in January, Moscow and Brussels will continue their talks on missile defense co-operation. Back in November, during the Lisbon summit, Russia accepted the alliance's invitation to join the European missile defense shield. However, President Dmitry Medvedev made it absolutely clear that the co-operation is only possible on an equal basis, as partners. So it is either a common missile defense shield in Europe, or a new arms race."Any other kind of participation, for the sake of appearances, as they say, would not be acceptable. Either we are fully involved, exchanging information and taking responsibility for particular areas, or we do not take part at all. But if we do not take part at all, it is understandable that we would have to take defensive measures accordingly," the Russian president said in Lisbon.The idea now on the table is the creation of a joint Russia-NATO missile shield. According to Dmitry Rogozin, if the plan becomes a success, "it will be a superlative event."Several steps in that direction have already been taken. Last month, Russian-NATO Council working group approved a roadmap for future co-operation on missile defense. The head of the Russian delegation, Deputy Chief the General Staff Colonel General Valery Gerasimov, "did an excellent job," Rogozin commented back then on his twitter micro-blog.The Russian side proposed setting up a "fully-fledged system" that would combine "centers of threat detection" and joint decision-making. "While each side would have their own buttons that set operational systems off, decisions on using them will be made together," Rogozin explained. But that is still just a beginning of a long chain of negotiations. In March, NATO defense ministers will define how they see the future missile defense in Europe. And in June, a preliminary report on possibilities of co-operation in the area with Russia will be presented. "No doubt, the NATO summit in Lisbon was successful.President Medvedev was very convincing there from the point of Russian interests.It is now stated in NATO documents that they want to see Russia a strategic partner," Rogozin said. However, hypocrisy is quite a common thing in diplomacy, "especially in the West". And revelations by WikiLeaks cables are yet more proof of that. According to the leak made public in December 2010, in January last year, Washington and its allies secretly agreed to beef up their forces to defend Poland and the Baltic states from a possible attack by Russia. Dmitry Rogozin said that the whistle-blowing site's revelations did not come as a surprise to Moscow. "But a couple of times I did show some pages to my colleagues in Brussels, patting them on their shoulder and chuckling."Rogozin recalled that, even before the scandalous publications, he had offered a million-dollar reward to anyone who would manage to prove that NATO has no military plans against Russia."Thanks to WikiLeaks, I did not lose my money. That unpleasant story made us suggest to NATO that we should not aim our military planning against each other and give relevant mutual guaranties," the Russian diplomat added.
You can share this story on social media: