New NATO doctrine sees Russia as partner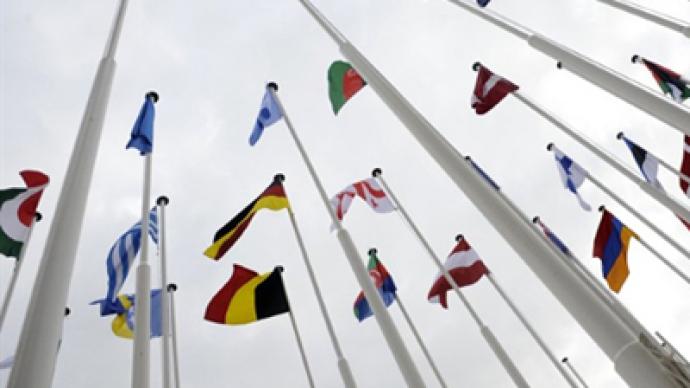 Leaders of 28 NATO member states have determined the new role for the military alliance and its relations with its Cold War rival, Russia.
The Western military alliance has proclaimed its aspiration to co-operate with Russia in its new strategic concept. On Saturday, the NATO summit in Lisbon is being followed by Russia-NATO Council meeting attended by President Dmitry Medvedev.  The new strategic concept adopted by the alliance's leaders states that NATO does not pose a threat to Russia anymore. NATO is seeking strategic partnership with Russia, the document reads. At the same time, disagreements remain, including Russia's opposition to the alliance's eastward expansion. Moscow does not want Ukraine and Georgia to join NATO. Medvedev is meeting NATO leaders for the first time since events around the South Ossetia in 2008. The main areas of co-operation between Moscow and the alliance are missile defense, the fight against terrorism, drug trafficking, piracy and strengthening international security.German Chancellor Angela Merkel described the current rapprochement between Russia and NATO as "a historic event." The former military rivals are becoming partners, she said in Lisbon on Saturday. But the two parties will have to travel a long path to build a security system with Russia, the chancellor added.  One of the most important decisions adopted by leaders of NATO is the approval of a new missile defense shield for Europe. But as NATO leaders are discussing missile defense in Lisbon aimed, in particular, against "Iran's threat," state media in Tehran reported on Saturday about a successful launch of air defense system called S-200. It shares the name with the Russian S-200, but is said to have capabilities of a stronger air defense system S-300.Earlier Russia had refused to supply S-300s to Iran, citing a UN resolution on sanction against Tehran. Iran vowed to create its own air defense system.Many doubt that Tehran's air defense system could successfully replace Russia's missiles. But nobody knows if the NATO's missile shield over Europe will be effective as well. It is unclear how the system could integrate NATO's and US's capabilities and how it will be financed. Despite many doubts, NATO is inviting Russia to participate in the new system. Moscow has said the plan is too vague. The head of Russia's Council on Foreign and Defense Policy, Sergey Karaganov, believes that Europeans "do not have technology or money." They will hardly participate in the new program, he told Komsomolskaya Pravda daily.According to him, Russia will have to negotiate the co-operation on missile defense shield directly with the US rather than with "amorphous" NATO structures.
Sergey Borisov, RT
You can share this story on social media: