"NATO will never get access to Russia's big red button"
Published time: 1 Jul, 2011 06:38
Edited time: 1 Jul, 2011 12:06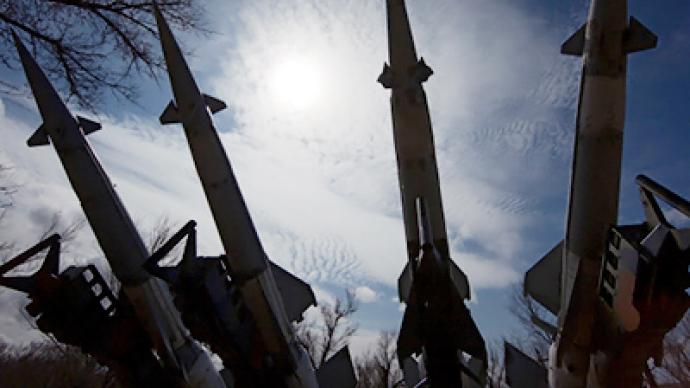 Russia will not give the Western alliance access to its command posts even if the two sides start to work together on a missile defense system, Moscow's envoy to NATO has warned.
­"Giving anyone access to this virtual red button… is something that can never happen," Dmitry Rogozin told Interfax on Friday. "It is impossible." Moscow will never put its system of strategic nuclear forces or aerospace defense under anyone else's control," the ambassador said. This system will always remain "under Russian sovereign national control."

But Rogozin added that the same principles would work in the contrapositive. Russian control over a portion of the NATO or US defense systems is equally unrealistic, he noted. Cooperation in this area must proceed "within absolutely different parameters," he said.

NATO General Secretary Anders Fogh Rasmussen said in May that Moscow and the alliance should have separate missile defense systems working towards a common goal to defend the Euro-Atlantic area. The two sides should develop their missile defense systems separately, but they should also find ways to cooperate while using them, he noted.

Initially, Rasmussen had invited Russia to take part in building a common European defense system, but its parameters are still not clear. Later, NATO officials started to insist on separate systems of missile defense, while Russia favored a united "sectoral system."

The Russian leadership has warned that the creation of a European missile defense system without Moscow's participation might provoke a new arms race. Russia is also insisting on guarantees that the new Western missile shield, whoever builds it – the US or NATO – should not pose a threat to Moscow's strategic nuclear arsenal.

The main security guarantee for Russia would be the "absolute absence of a US missile defense system," Rogozin said on Friday. He admitted that Russia's talks on this problem with Washington and NATO are in a deadlock now "thanks to the American side." Missile defense has become "a kind of incantation, rhythmically pronounced by all American politicians and diplomats," he said.

They are not going to depart from it, and it is "practically impossible to move them from this point," Rogozin said. He was speaking ahead of the Russia-NATO Council meeting scheduled for July 3-4 in Sochi. It will focus on NATO's European missile defense shield project. Neither side has reported any breakthroughs thus far.

Russia will build its national missile defense system "irrespective of what its Western partners will be doing in this field," Rogozin noted. He said that while Moscow "is somewhat behind the US in missile defense," serious efforts have been made in recent years to restore Russia's parity in this area.