Envoy warns Europeans about "nuclear garbage" if missiles downed over them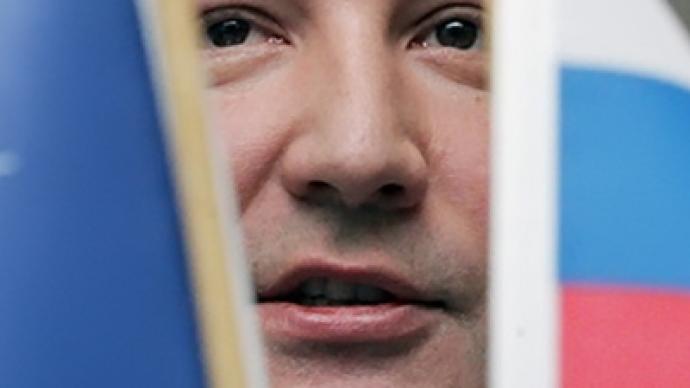 The Russian Ambassador to NATO Dmitry Rogozin has suggested that the cooperation on missile defense between Russia and the alliance should be a matter for public expert debate.
Professional and expert debate is needed because Russia's US and NATO partners tend to consider the missile defense issues from an ideological point of view, Rogozin said on Wednesday. He was speaking in Brussels at a round-table meeting organized by the EastWest Institute. The forum, devoted to issues of Russia-NATO cooperation in missile defense, was for the first time attended by scientists who were involved in the development of anti-missile defense and air defense systems, Itar-Tass reports. Experts' debates on this matter will "build up the discipline among official negotiators," the envoy believes. Rogozin advised Europeans to understand what Washington wants to build and to consider all the pluses and minuses of a common missile defense shield with the US. If missiles are downed over Europe, "the nuclear garbage will fall down on the heads of the Europeans," the ambassador warned. So far, NATO member states have no understanding about the common missile defense project. The prospects for the cooperation between Moscow, Washington and the alliance are not clear either. The plan has no signs of progress as before, Rogozin said. Moscow is continuing to insist on legal guarantees that the system will not be targeted against Russia's strategic nuclear potential. Future contacts, including the defense ministers' meeting in June, should bring "more or less convincing answers" to numerous political and technical questions. Moscow had earlier warned that it will have to react if NATO does not take Russia's interests into account while building the missile defense shield. The alliance supports the idea of two independent systems that interact to monitor the airspace. Russia suggested that mutually interdependent systems should be created. They would operate on a sectoral principle and not face each other. According to Rogozin, the special working group established by the presidential administration to cooperate with NATO on this matter has already started its activities. The European missile defense issues will also be on the agenda of the Russian-NATO foreign ministers' meeting to be held in Berlin on April 15.
You can share this story on social media: