NATO rules out joint defense with Russia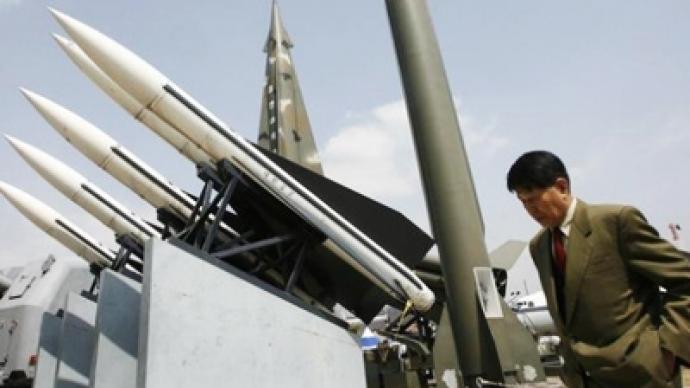 NATO's Deputy Assistant Secretary General for Political Affairs and Security Policy, James Appathurai, has ruled out the possibility of the alliance creating joint missile defense with Russia.
Speaking at a media conference in Moscow, he said that the point of the NATO proposal for joining forces with Russia in repulsing possible missile attacks means there would be completely independent, though mutually coordinated, defense systems, reports Interfax. His comment referred to a question on whether NATO would accept a proposal earlier put forward by Moscow. In November last year, at the Lisbon summit, President Dmitry Medvedev proposed that Russia and the North-Atlantic alliance jointly develop the so-called "sectoral" missile defense. The plan was discussed behind closed doors, therefore very little detail has been revealed. The idea is that Europe would be divided into sectors and each side – Russia and the Western partners – would defend their sector of responsibility. Moscow also warned that if no compromise is found on missile defense and Europe, and the US ends up building its own shield, Russia will have no choice but to respond with military measures. "We will either come to an agreement on missile defense and create a joint mechanism of co-operation or, if we fail to come up with a constructive agreement, a new arms race will start," Medvedev said in his annual address to the Federal Assembly.James Appathurai underlined that NATO is closely watching the Russian leadership's statements on the matter. At the same time, he pointed out, it is only NATO's responsibility to defend its territories and "we cannot pass this responsibility to anyone else".He added that it is clear that Russia is going to protect its territory itself and will not give up this duty. "It would also seem strange if Russia asked the other part for permission to defend its territory," he added. While proposing building independent missile defense shields, NATO, at the same time, is interested in providing maximum transparency of the system of its coordination between the alliance and Moscow, Appathurai assured. In his opinion, Russia's statements on the alliance's aggressiveness can upset further bilateral cooperation. However, he described Foreign Minister Sergey Lavrov's latest remarks on this issue as encouraging and coinciding with NATO's point of view, cites Itar-Tass. He underlined that NATO is not talking about knocking down other countries' missiles posing a threat to its members over the territory of the Russian Federation. "Russia would be doing it itself, whereas NATO would be defending its territory," he explained. The sides could find a mechanism of cooperation to optimize this work of knocking down missiles, he said. "Roughly speaking, Russian technology would cover one sector, NATO's the other section of the airspace," he said. Even the exchange of information on "what is flying" over the territory would be a step forward. While consensus is yet to be found on the architecture of European defense, Moscow and NATO are moving forward in cooperation on Afghanistan.Currently the sides are in talks about the possibility of establishing a trust fund that would provide maintenance for the fleet of Russian Mikoyan Mi-17 helicopters in the Islamic Republic.James Appathurai said the fund would be used for both training the personnel and buying spare parts for helicopters, primarily, Mi-17, reports Interfax. These helicopters are to be used by the Afghan police forces, he said.
You can share this story on social media: