'Rumors about NATO base in Russia - a provocation'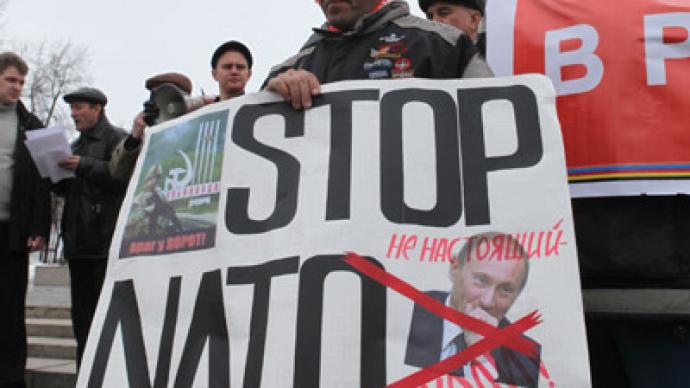 There is not any NATO military base in the Russian city of Ulyanovsk and there will not be, stated Vice Prime Minister Dmitry Rogozin in his Twitter micro-blog.
"Those who spread 'the news' about [the deployment of] 'NATO bases in the Russian Federation' are either provocateurs or simply idiots. You may consider it an official statement," wrote Rogozin, Moscow's former envoy to NATO.Last Saturday, Russian Communists organized a series of rallies across Russia against plans to create "a NATO base." In Ulyanovsk, 16 KPRF supporters went on hunger strike to protest the establishment of a transit hub and set up a camp not far from Ulyanovsk-Vostochny Airport where the facility is planned."A hunger strike is a serious thing, it's a gesture of extreme despair," Rogozin noted, commenting on the issue. "Someone made a provocation and incited naïve people to do a foolish thing. What a shame," he added. Earlier, it was reported Moscow and Brussels are holding negotiations on an agreement that would allow the alliance to use Ulyanovsk Air Base for the transit of non-lethal cargos from Afghanistan to Europe. The Russian Foreign Ministry insists that no "NATO military bases" or the presence of the alliance's civil and military personnel are intended, but only civilian logistics facilities – "temporary storage warehouses." In addition, the transit hub will remain under Russian customs control.According to Deputy FM Aleksandr Grushko, Russian forces may also check all freight transiting through the country for drugs."Russia pays especial attention to security measures, so we have an agreement with NATO that all transit goods travelling through our territory may be subject to additional checks, including for drugs," Grushko told RIA Novosti last week.However, Communists remain strongly opposed to the idea. On Tuesday, the KPRF representatives in the State Duma demanded that a parliamentary commission must be set up to consider the issue."Military-industrial centers of our country – Samara and Nizhny Novgorod – are located close to Ulyanovsk," Communist MP Anatoly Lokot said at the plenary session. "[The planned agreement] is a successful move by NATO strategists. But what do we need it for?"The legislator recalled that the Russian Defense Ministry said earlier that the transit hub would be commercially profitable for the country. "But, in fact, trade of the country's security is at issue," Lokot stated.
You can share this story on social media: