'No NATO infrastructure or troops in Russia'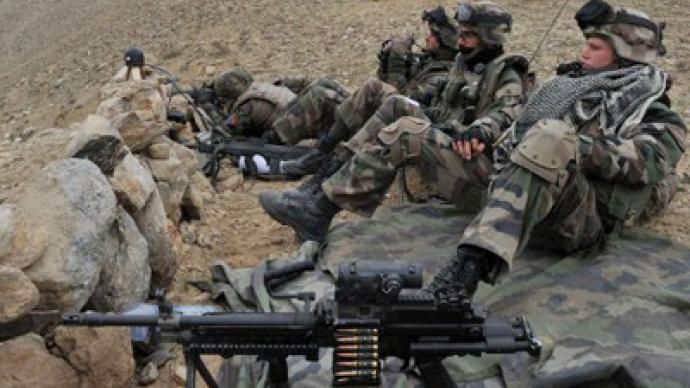 In response to media reports that first appeared in Kyrgyzstan, Russia denies it will host NATO infrastructure and affiliated servicemen in Ulyanovsk.
The "tendentious comments" surfaced in some Kyrgyz media after Foreign Minister Sergey Lavrov spoke in the State Duma on the possibility of organizing "simpler formalities for the transit of NATO cargo from Afghanistan via a Russian airport in Ulyanovsk," the ministry said on its official website Thursday.

Kyrgyz media has accused Moscow of double standards, saying it worked on the one hand to evict American forces at the Manas International Airport, while offering the United States a Russian airport as an alternative on the other.

Russia has rejected the claims as inconsistent with the facts.

The Foreign Ministry stressed there would be no NATO infrastructure built in Ulyanovsk, the site of a proposed transit point for delivering non-military cargo into Afghanistan.

"Civilian facilities are planned to be used for temporary storage to ensure possible transit that will be carried out under Russian customs control," the ministry said. "No NATO personnel – military or civilian – are envisaged."

Last May, Russia, adhering to UN Security Council's Resolution 1386 (2001) that calls for help to the International Security Assistance Force (ISAF) in Afghanistan if required, considered "simplifying combined rail, road and air transit formalities for ISAF non-military cargo" in response to NATO's request.
In addition to agreements with NATO on the issue of "ground transit of non-lethal cargo, Russia has bilateral agreements with Germany, France, Spain, the United States, Italy and Spain on the transit of military cargo, military property and personnel," the ministry acknowledged.

The ministry statement went on to say that the decision to halt operations at Manas was at least partially due to the planned US troop withdrawal from Afghanistan.

"As for our position on the Transit Center at Manas Airport – where some 1,300 US servicemen are currently deployed – we think that the parameters and timeframe of its existence depend on the targets of ISAF's stabilization efforts in Afghanistan. We proceed from the assumption that there will be no need for this center, given a planned US troop withdrawal from that country," the statement said.

Russia welcomed the Kyrgyz government's announcement in November 2011 that it would not extend the transit agreement with the United States following its expiration in 2014.

"This is a sensible approach reflecting Kyrgyzstan's choice in favor of ensuring its…allied relationships within the Collective Security Treaty Organization."

US and Kyrgyz officials have witnessed a share of problems since American forces began using the Manas airbase in December 2001. Public opinion in Kyrgyzstan over the US presence hit a low point on December 6, 2006 when a US serviceman fatally shot a Kyrgyz civilian at a truck checkpoint at the base.

Meanwhile, although Russia has refused to send any troops into Afghanistan, it has been committed to helping ISAF forces battle against drug-trafficking in Afghanistan, which has witnessed a surge of opium poppy – the raw material of heroin – since hostilities between Taliban and NATO forces broke out in October 2001.

Last week, Lavrov said that the proposed transit hub in Ulyanovsk, if ratified by the Russian lawmakers, would bolster Russia's own security.

"It's in our interests that the coalition achieves a success before withdrawing and makes sure that the Afghans are capable of defending their country and ensuring an acceptable level of security," Lavrov told members of the State Duma. "We want those who are fending off threats directed at Russia to efficiently fulfill their tasks."