ROAR: Chavez, Russia's "comrade-in-arms and oil"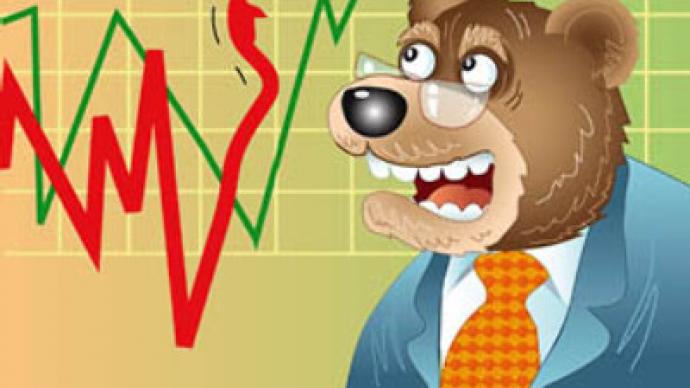 Moscow continues to support the Venezuelan leader who is facing more problems at home, analysts say.
Venezuela's President Hugo Chavez, who is visiting Russia on September 10-11, is expected to discuss economic cooperation with the Russian leadership. He also wants to buy more arms, including Russian tanks to defend his country from "the threat of US military bases in Colombia," papers write.
Chavez's visit to Russia, "as usual, arouses huge political interest," Aleksey Chesnakov, director of the Center for Political Conjuncture, said. On the one hand, there will be a discussion about military and technical cooperation, on the other – the development of joint projects in the energy field, the analyst added.
"Russia has already signed a number of profitable agreements in the oil sphere with Venezuela, including the extraction and processing," Chesnakov added. "New energy projects will be advantageous for the turnover between our countries, which is estimated to be approaching one billion dollars."
RBC daily called Chavez Russia's "comrade-in-arms and oil." He is visiting Russia for the eighth time during his ten years in office, the paper said. "The relationship between Moscow and Caracas has been traditionally successful, but last year it reached an unprecedented level," the daily noted. "In June and September, Chavez was in Russia, and President Dmitry Medvedev visited Venezuela in the end of October."
Creating an oil consortium of Russian and Venezuelan companies is expected to be one of the main topics of talks between Chavez and the Russian leaders, analysts say. They should agree on the details about oil fields to be developed by the consortium in Venezuela.
Another issue that may be discussed during the talks is the access of Russian companies to oil fields in the Carabobo region, analyst at the Institute of Latin America, Viktor Semenov, told RBC daily. If Chavez decides to put the fields out to tender, "the Russian companies have good chances, because Caracas prefers to have agreements on partnership with state firms, such as those from Russia or China," Semenov said.
At the same time, Vedomosti wrote that "according to a manager of one of companies in the consortium, now only 'prospective' projects are being discussed, and it is premature to speak about concrete sums and terms."
Russian analysts and media also predict that Chavez will demonstrate his interest in purchasing a new shipment of Russian arms. Moscow could give Chavez a loan for a contract for delivery of at least 100 main battle tanks worth about $500 million, the Russian media said, citing sources in defense industry.
"Chavez has focused on acquiring submarines, and now he wants to purchase a shipment of tanks in connection with the change of strategic situation in South America," Emil Dabagyan, a leading researcher at the Institute of Latin America, said.
Caracas is concerned about the agreement between the US and Colombia, according to which Washington will use Colombian military bases "to fight drug trafficking and drug terrorism," Dabagyan told Rossiyskaya Gazeta daily.
"Venezuela has turned into one of the leading purchasers of Russian arms in the world," the analyst stressed. Caracas has already bought 100,000 Kalashnikov assault rifles and a license for a plant to assemble such rifles, Dabagyan said. Also, Russian planes and helicopters have been delivered to Venezuela, he added.
However, during this visit to Moscow Chavez may only discuss purchasing arms without signing contracts, Rossiyaskaya Gazeta stressed. "The agreements may be signed later," the paper added.
Vedomosti daily, in its turn, also wrote that there would be no contracts signed during Chavez's visit to Moscow this time. But in the future "there will be such contracts," the paper quoted the Russian president's aide Sergey Prikhodko as saying.
This time, Chavez is visiting Moscow at when he is facing more problems at home than during his previous trips over the years of friendship between Moscow and Caracas, Kommersant daily wrote. "The flow of investment to Venezuela has almost run dry, because Caracas in previous years has driven rich Western companies out of the country," the paper said.
"There is no money in Venezuela's budget as a result of Chavez's activities plus [the world economic] crisis," Vladimir Semago, vice president of the business council of Russia and Venezuela, told Kommersant. The rallies against the Venezuelan president's regime that have been conducted recently in Latin American countries are clear evidence of problems he faces," the paper added.
Another issue that may worry Chavez is the US strengthening in the region, analysts believe. "After a coup in Honduras that took place in June, many leaders in the region have moderated their anti-American rhetoric and tend to stay a little away from Chavez," Kommersant noted.
"The Russian leadership has decided to support Hugo Chavez in this situation," the daily said. In return for this, Moscow may expect Caracas not only to make concessions in the oil sphere, but also to recognize Abkhazia and South Ossetia as independent states, the paper added.
However, analysts up until September 10 have not been certain that Chavez would decide to do this. Kommersant quoted Semago as saying: "Chavez already has a reputation as a controversial politician, and this step will infuriate Washington." At the same time, the recognition may badly affect the situation in Venezuela itself, where separatist sentiments are strong in the states of Tachira and Zulia, which are controlled by the opposition, the paper added.
Some analysts even compared Chavez with the Belarusian President Aleksandr Lukashenko, another of Russia's closest allies who has not recognized the two republics. A meeting with Lukashenko was part of Chavez's world tour. In Minsk, the Venezuelan leader even proposed to create "a union of free republics."
Russian analysts are rather skeptical of the prospects for this union. "Venezuela and Belarus are two absolutely different states," Evgenia Voiko, analyst at the Center of Political Conjuncture, told Gazeta daily. However, what they have in common is the fact that they both seek allies "against the US," she added.
Russia, in its turn, is maintaining close contacts with Venezuela although it is "resetting relations with the US," Voiko said. "So the Russian leadership is demonstrating the presence of room to maneuver in case the 'reset' fails," she added.
Sergey Borisov, RT
You can share this story on social media: