ROAR: "Georgia has no levers to punish Chavez"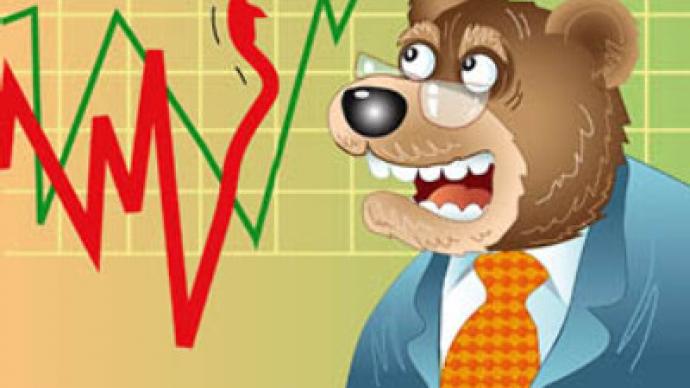 More countries may recognize the independence of Abkhazia and South Ossetia following Hugo Chavez's example, Russian observers think.
During his visit to Moscow Chavez announced that Venezuela had "joined the recognition of independence" of the two republics.
Despite the fact that Chavez is known for supporting Russia's foreign policy, many observers did not expect him to speak about the recognition during this trip to Moscow. Some Russian papers even explained that this move would be dangerous for him because of separatist sentiments in several Venezuelan provinces.
At the same time, the controversial Latin American leader's decision came as a long-awaited surprise. "Only Russia, as an initiator of the process of the recognition and such anti-American leaders as Daniel Ortega of Nicaragua and Hugo Chavez could make this move," Aleksey Makarkin, vice president of the Center for Political Technologies, said.
"The US could also expect the Venezuelan leader to make this step," Makarkin told RT. "Chavez has already violently scolded America so many times and said absolutely politically incorrect words about Israel's policies," the analyst added.
Chavez is acting as a strong leader, and his latest world tour should demonstrate to Latin Americans that he is respected in other parts of the world, Makarkin said. "Chavez is acting as Fidel Castro's successor in Latin America, and he is playing this part with passion," he added.
Makarkin believes that Chavez's decision to recognize former Georgian republics was "first of all his reaction to the increase in military cooperation between the US and Colombia." Americans are strengthening ties with the government of Colombia and other "moderate" regimes in South American countries such as Chile and Brazil, the analyst said. "And Washington will try to isolate Chavez," he added.
Chavez's move has infuriated many politicians in Georgia. They also believe the recognition of the two republics will send the Venezuelan leader to further political isolation. Russian analysts, however, doubt that Tbilisi will take revenge on Chavez for this step.
Georgia has no capabilities to retaliate, as well as being unable "to defend its territorial integrity, as [President Mikheil] Saakashvili put it," Evgenia Voyko, analyst at the Center of Political Conjuncture, believes.
All Georgia's threats will take the form of "usual appeals to the international community to restore justice," Voyko told Gazeta daily. "But I doubt that this could somehow frighten Hugo Chavez," she added.
Voyko believes that Chavez's move "was not really surprising because he has long positioned himself as Russia's friend." A year ago Chavez supported Moscow's decision to recognize the sovereignty of Abkhazia and South Ossetia, she noted. "So it is only naturally that he himself has recognized their independence," the analyst added.
Voyko stressed that "the surprise and effect would have been stronger if one of the European countries had done the same." And now one could expect strident rhetoric from Georgia, the US and Europe, but without taking other steps, she said.
At the same time the analyst said that Tbilisi may consider "recalling its ambassador" from Venezuela. "But Chavez has got used to severing relations with other countries," she added. "This concrete case is unlikely to scare Caracas."
Fedor Lukyanov, editor-in-chief of Russia in Global Affairs magazine, also believes that Georgia may sever relations with Venezuela. But Caracas and Tbilisi have no ties that "could be important to them [Venezuela]," he told Gazeta.
Kommersant daily writes that Chavez's decision to recognize the two republics "has surprised" Russian President Dmitry Medvedev. The paper also asks what price Moscow will have to pay for this move.
"Many of yesterday's agreements [between Russia and Venezuela] could hardly be considered something other than gratitude, and very generous at that," the paper said. The agreements concern the activities of Russian oil companies in Venezuela.
Chavez promised to use Venezuela's influence in Latin America to urge other countries to recognize the former Georgian republics. "Taking into consideration the scale of Russia's assistance to Venezuela and Nicaragua…it is not ruled out that Abkhazia and South Ossetia may actually expect a series of decisions about the recognition," Kommersant wrote. "There are many regimes on the world map which do not cooperate with the US and are experiencing financial difficulties because of the crisis," the paper added.
Another daily, Nezavisimaya Gazeta, called Chavez's promise to recognize the two republics "the sensation of the visit." Aleksey Arbatov, head of the Center of International Security at the Institute of World Economy and International Relations, told the paper that it was important for Chavez to strengthen ties with Moscow.
Military and technical cooperation is the most important issue in relations between Venezuela and Russia, Arbatov said. "At the same time we want to demonstrate [to Washington] that we can find allies quite near the US," he added. "[The Americans] are also seeking allies quite near us, and even want to enlarge NATO."
However, Arbatov called Chavez's move "a clear PR exercise, because none of our allies in the Commonwealth of Independent States (the CIS) or the Collective Security Treaty Organization (the CSTO) has recognized [the republics], not to mention NATO."
"It is a very delicate topic for us and a big problem," Arbatov said. "We cannot secure recognition from those who are really important for us in the CIS, CSTO, the Organization for Security and Cooperation n Europe," the analyst added.
Dmitry Badovsky, deputy director of the Social Systems Institute believes, to the contrary, that "even symbolic" enlargement of the circle of countries that recognize the two republics is very important, first of all for Abkhazia and South Ossetia.
"One could expect this from Venezuela," Badovsky told Nezavisimaya Gazeta. Nicaragua has been another Latin American state to recognize the republics, Badovsky noted. It is clear that if countries from a certain region have joined the recognition, "one may also expect the continuation of this process," he said.
The director of the Institute of Latin America at the Russian Academy of Sciences agrees with this statement. Chavez's decision may give a signal "to other countries which are critical of the US and are interested in friendly ties and partnership with Russia," he told Kommersant.
Venezuela is actively developing relations not only with Russia, but also with Belarus, Badovsky said. The recognition of the republics by Minsk is very important for Russia, he added. Chavez's decision "may somehow influence the position of Belarus," he said.
Mikhail Margelov, head of the Federation Council's Committee on International Affairs, believes it is not important any more which country will follow Venezuela and recognize Abkhazia and South Ossetia.
These republics have already been recognized by three countries, which is a [relative] multitude, Margelov told Kommersant. The argument that only two states have recognized Abkhazia and South Ossetia "has been refuted," he said.
Sergey Borisov, RT
You can share this story on social media: