Presidential rights council questions Pussy Riot sentence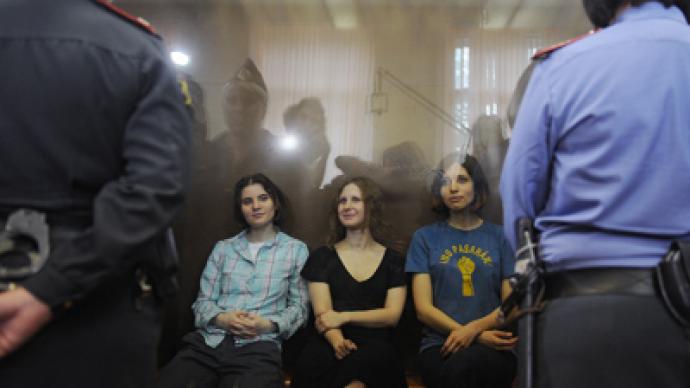 The legitimacy and justness of the Pussy Riot sentence is still questionable, despite the moral condemnation of an "outrageous act that violates the rules of conduct in religious institutions," Russia's Presidential Council for Human Right stated.
According to a document signed by 23 members of the council, the Pussy Riot sentence, two years in prison for "hooliganism motivated by religious hatred," undermines the basic legal principle guaranteed by the Russian Constitution, according to which criminal penalties may be imposed only for acts "explicitly named and prohibited by criminal law."The authors of the statement, including council head Mikhail Fedotov, also expressed surprise at the fact that all of the defendants received the same prison terms, despite the fact that two of them have young children. The verdict was "more severe than it should be for the blasphemy laws of the Russian Empire," the statement reads.A two-year prison term has divided Russian society. Some believe the punishment is too severe for a mere punk performance and worry it threatens freedom of speech, while others say the desecration of Russia's main church deserves such a punishment.The verdict also sparked global protests, with many saying the sentence was politically motivated and disproportionate to the crime, and demanding the punk activists be set free.
You can share this story on social media: