Right Cause calls for new perestroika and Lenin reburial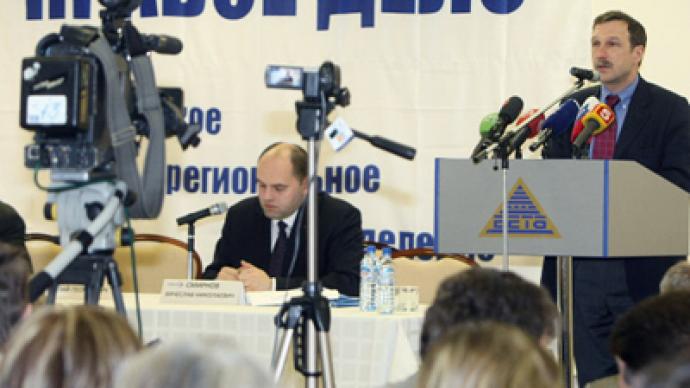 The Right Cause party has called for "urgent de-bolshevization" of Russian society. In a statement released on Thursday, it suggested amending legislation to rule out the very possibility of any repetition of totalitarianism.
­"We are deeply convinced that there is a need for an unequivocal historic assessment of totalitarianism as a system of government, and for measures which would minimize the risk of its repetition in our history and in everyday life," the statement reads. 
The party believes that totalitarian ideas pose a threat to today's Russian society, as for some, totalitarianism seems very attractive. 
"Totalitarianism for us is not a relic of the past, but a possible alternative, and the young, those who have never lived in a totalitarian society, often meet this alternative with enthusiasm," the party's statement reads.
Legislative changes should go hand-in-hand with certain symbolic acts. A final reburial of Lenin's body, and the creation of a memorial to victims of the Civil War in the Mausoleum could put an end to the history of totalitarianism in mass consciousness, the Right Cause is convinced. 
"These simple acts, natural for civilized society, would finally unite society and become a basis for stability," the authors of the document believe. "A society which makes distinctions between people according to their property status stands no chance of achieving stability and prosperity."