Russia warns US against publishing names on 'Magnitsky List'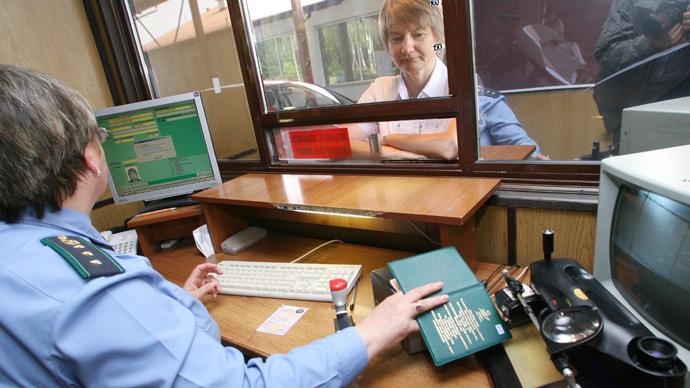 Moscow has reiterated that the forthcoming identification of Russian officials on Washington's 'Magnitsky List' blacklist will deteriorate bilateral relations between the two countries, and promised immediate reciprocal action.
Russia has its own list of US officials that would be similarly sanctioned under the 'Dima Yakovlev law,' and will release those names when the United States publishes the names on the Magnitsky List, Kommersant daily reported, quoting an unnamed source in the Russian presidential administration.
The Russian list initially included 71 names, but has recently been expanded to 104 US officials, the source noted, adding that this step was taken as a reciprocal measure after Moscow began to suspect that the US blacklist could be longer than 60 names.
Kommersant also said that the head of the lower house commission for international relations, Aleksey Pushkov, confirmed its report "in principle."
One possible complication is that the US could classify the Magnitsky List under the umbrella of 'national security.' Since Russia has not released any official details about its own blacklist, it is uncertain if the names on the Dima Yakovlev law would likewise be classified as national security threats in the name of reciprocity.
The final draft of the Magnitsky List will now be sent to the US Congress and published before April 13. This date is particularly important, as it falls on the previously postponed visit to Russia by US National Security Adviser Thomas Donilon, who is expected to meet top Russian security officials on Monday. Donilon will also reportedly deliver a message from US President Barack Obama expressing a desire to salvage the stalled 'reset' in Russia-US relations.
In Friday comments, Russian presidential press secretary Dmitry Peskov said that the publication of the Magnitsky List would have a definitively negative impact on bilateral relations between the two nations. At the same time, Peskov explained that Russia-US relations were multidimensional, and that "even while being under a burden of various negative manifestations and taking damage from these manifestations, these relations still have a lot of perspectives for future relations."
"Therefore, there will always be a lot of topics for discussion," Peskov concluded.
The official objective of Donilon's visit to Moscow was announced as talks over nuclear arms control and ballistic missile defense, as well as preparations for Obama's future visit to Russia.
Russian Foreign Minister Sergey Lavrov discussed the blacklist issue with his US counterpart John Kerry in London earlier this week. The Russian Minister warned that the publication of names on the Magnitsky List would create an extremely negative climate for Donilon's visit.
On Friday, Russian Foreign Minister Sergey Lavrov reiterated that the timing of the publication of the US blacklist was extremely poorly chosen, considering Donilon's forthcoming visit. Lavrov also told reporters that if the list is published, Russia would react accordingly, and that the US side is aware of this.
Top Russian officials have repeatedly blasted the Magnistky Act as an attempt to subvert the laws of a sovereign country, and also to exploit a human tragedy for political ends.
Prime Minister Dmitry Medvedev said in January this year that the PR campaign around Sergey Magnitsky's death was "an attempt of certain citizens to accumulate political capital." He accused these individuals of making billions of dollars by trading in Russian assets, and assuming political positions only after law enforcement had uncovered fraud.
You can share this story on social media: