Rasmussen rules out NATO base for Russia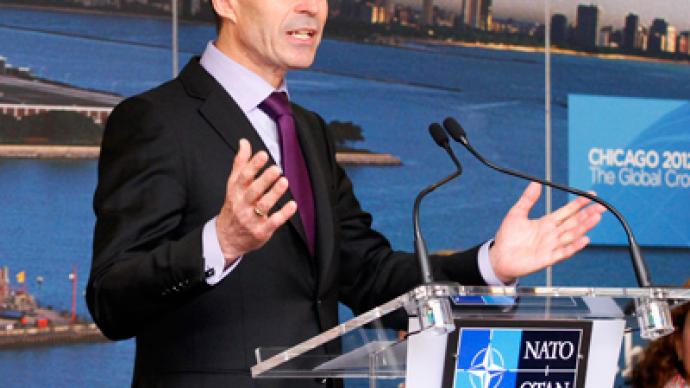 The North Atlantic Treaty Organization is not planning to set up a military base on the Russian soil, says the alliance's Secretary General Anders Fogh Rasmussen.
"We are not redeploying troops through your territory and we do not intend to open a base on the territory of the Russian Federation. There is a practical agreement that allows us to transit non-lethal cargo," Rasmussen said during a Moscow-Brussels video conference on Monday, cites RIA Novosti.The NATO chief also stressed that the planned hub in the city of Ulyanovsk would not be used for the transit of the coalition's weapons through the Russian air space. Earlier, it was reported that Moscow and Brussels were finalizing negotiations over the deal that would allow NATO to use Ulyanovsk air base for deliveries of non-military cargo to Afghanistan. The idea of the so-called "military base" appearing in Russia stirred up a wave of criticism and concern in the country. Communist leader Gennady Zyuganov even accused the President-elect Vladimir Putin of purchasing the recognition of March 4 vote from the US by "giving" them the "NATO base in Ulyanovsk."Officials assured though that the hub would only serve as a transit point. The Foreign Ministry also stressed that Russia is helping the coalition out of its national interest, since NATO success in Afghanistan is essential to stop the spread of terrorism and illegal drugs from the Islamic Republic. "No military bases or facilities are intended. Only civilian logistics facilities – temporary storage warehouses…would be used as destination points of the possible transit. The presence of NATO personnel is not anticipated," the Russian Foreign Ministry said.
You can share this story on social media: