Russians name Putin politician of the year in poll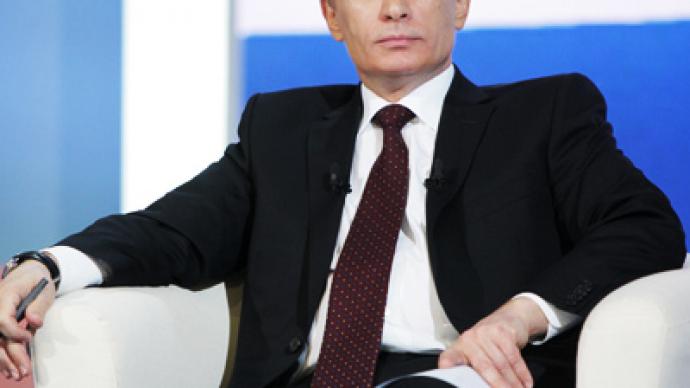 Fifty-five per cent of Russian citizens polled by the All Russian Centre of Public Opinion have named Prime Minister Vladimir Putin politician of the year.
Second place went to President Dmitry Medvedev who got 37% of the votes.
Vladimir Zhirinovsky, the leader of the Liberal Democratic Party of Russia, came third. According to the centre's representative, the politician's ranking was down to his great personal charm.
"Even those who may not share his political views, registered him because of his enormous charisma. In a lot of ways that's the reason why he ended up third and not fifth for example".
All the other political figures named by the respondents were left far behind the top three winners.
According to another poll conducted by the same centre, the main event of the year was the sacking of Moscow Mayor Yury Luzhkov and the appointment of Sergey Sobyanin to the post. Terrible forest fires raging all summer in Russia ended up second and the recent ethnic clashes that rocked Manezhnaya Square came third.
Sociologists also analyzed the prime minister's recent Q&A session. Around 60 % of the population watched the chat, while last year it was 55%.
The poll also showed that interest in politics among Russians is growing, as the share of those who showed no interest in Putin's session reduced from 43 % to 40%. The special program "Conversation with Vladimir Putin: Continuation" was broadcast live and lasted for four-and-a-half-hours. Russian citizens submitted over two million questions to the prime minister, but he only had the opportunity to answer 90 during his longest-ever televised live Q&A session.