Offshore drilling: Putin targets cashflow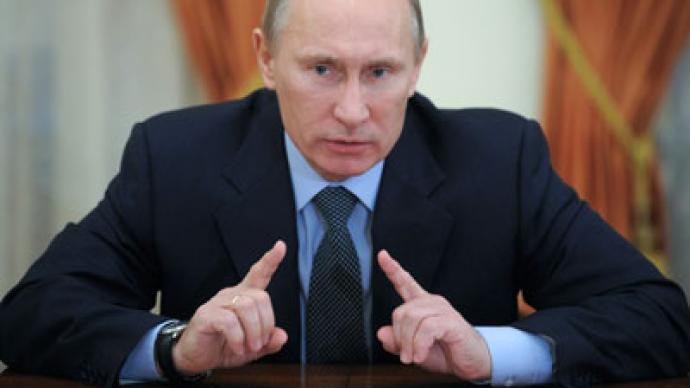 Prime Minister Vladimir Putin has accused a number of heads of Russian energy companies of money laundering through offshore areas and of creating corruption schemes.
The premier gave the respective ministries, together with the law enforcement agencies, two months to examine all the state-owned companies for corruption and their possible connections with offshore zones. "I request the Energy Ministry, the Economic Development Ministry, industry agencies within two months to check companies with a government stake such as Gazprom, Vnesheconombank, and it wouldn't hurt Sberbank either. Bring all things to an end," Putin said at a session of a government commission for advancing power engineering held at the Sayano-Shushenskaya hydro-electric power plant, cites Interfax.According to Putin, out of 352 heads of energy companies, 162 officials are affiliated with 355 commercial companies. Finances are being withdrawn from the energy sector through companies in offshore areas and affiliated structures which are registered on names of relatives of state companies. The PM noted that such violations were reveled in several Russian regions, including the Urals, North Caucasus and Western Siberia. Vladimir Putin stressed that returning Russian assets from offshore areas will be a priority task for the government in the near future. "We should put an end to the offshore heritage of the wild epoch of privatization," he pointed out. "If we want to create a normal investment climate in the country, there is no doubt that we cannot tolerate offshore schemes, primarily in the infrastructure industries."The PM observed that under the law companies are allowed to keep their profits abroad, but only after taxes are paid in Russia. "However, the removal of funding from industry through front businesses is unacceptable," he underlined.Putin also demanded that top managers of state-owned energy businesses declare their own as well as their relatives' incomes. If questionable connections are revealed, such officials should be replaced, he declared.