Putin eyes total anti-fraud webcam surveillance of polling stations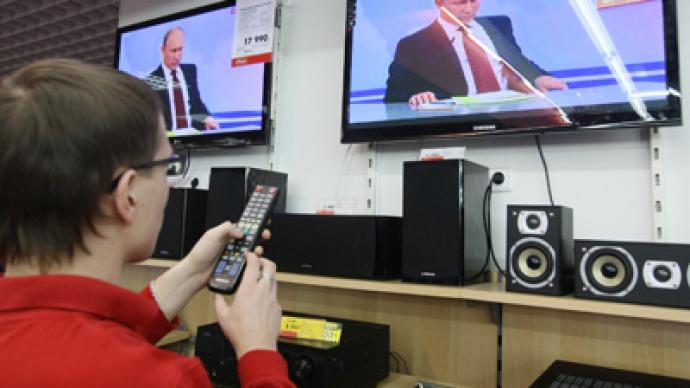 In response to opposition allegations that parliamentary elections were rigged, Prime Minister Putin says all polling stations in Russia should be fitted with constantly-streaming webcams. It will make the process absolutely transparent for everyone.
"I suggest and request that the Central Election Commission set up web cameras in all polling stations – we have more than 90,000 of those – and let them work round the clock. Let the country watch it all on the internet," he said.Last week Moscow saw the largest opposition rally in Russia's modern history, with tens of thousands of people attending. The demonstrators said the election results, which gave about half of the seats in the Russian parliament to the ruling United Russia party, were rigged. They demanded an investigation of alleged fraud and a new, fair election.
You can share this story on social media: