Putin specifies area of responsibility for Surkov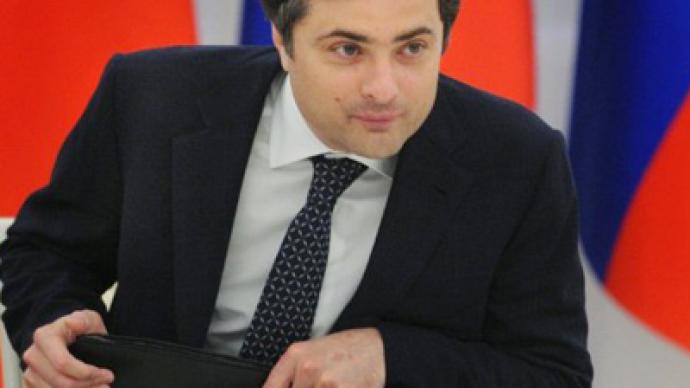 Vladislav Surkov, who has recently entered Russia's government as deputy prime minister, will be responsible for the modernization of education, science and healthcare, as well as for the development of the GLONASS global navigation system.
Prime Minister Vladimir Putin specified the new duties of the former first deputy head of the presidential administration during a meeting on Friday. "You were in charge of not only domestic policies but also modernization, so we are going to continue in this direction," Putin said. "I also ask you to take up some high-tech issues as GLONASS, and to give priority to the modernization of education, science and healthcare." Vladislav Surkov thanked the premier for his trust."I think these fields, that is, on the one hand, hi-tech and industry, and on the other hand, the social issue, are interrelated," Surkov observed. "The higher the level of technology in the country, the more efficient is our industry the higher living standards are."Surkov made headlines earlier this week, when on Tuesday it became known that President Dmitry Medvedev had appointed him deputy prime minister. The reshuffle then left political analysts puzzled about its meaning. Some believe that the new position is abasement for the "chief Kremlin ideologist". Others are saying that this is a promotion for Surkov, who will now have to tackle some more "down-to-earth" spheres and control some financial flows. Vladislav Surkov himself earlier said that the leadership has finally responded to his insistent demand to give him a chance to change his field of activities.
You can share this story on social media: