Civil activity a sign of stability - Surkov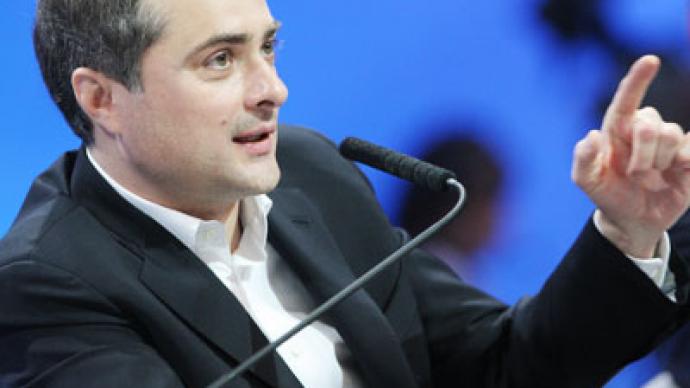 The mass protests in Russia are indicative not only of changes in people's mindsets but also of systemic transformations of society, believes the first deputy head of the presidential office, Vladislav Surkov.
These changes are "an accomplished fact", he said in an interview with Izvestia daily."Look at the State Duma election results, look at the protest on Bolotnaya Square, look at the online discussions, look at the Prime Minister's phone-in show on December 15, look at the Presidential Address… all that's left is to formalize these changes legally," Vladislav Surkov said.And the authorities have shown willingness to do so. In his address to the Federal Assembly on Thursday, President Dmitry Medvedev spoke in favor of the re-institution of the election of regional governors. Prime Minister Vladimir Putin had already said candidates could be nominated by political parties but that they should all go "through the presidential filter."And these changes will inevitably bring "turbulence," Surkov said, adding though that "there should be no fear" as "turbulence is a sort of stability."The top Kremlin official said there were people around who "want to convert the protests into a color revolution." However, what these "swindlers" are doing is so predictable that it is simply "boring" according to Surkov. It is in strict accordance with Gene Sharp's theory of non-violent revolutions, without a hint of creativity, he went on to say. On the other hand, those who have taken to the streets are "the best part of society," he stated."Yielding to the reasonable demands of an active part of the population is not a forced maneuver of the leadership, but its obligation and constitutional duty," Surkov stressed.In this sense, the plans for continued modernization announced by Dmitry Medvedev in his presidential address are "on the right track.""The main thing now is to make sure that all these intentions are brought to fruition," Vladislav Surkov concluded.