Pussy Riot abandons 'brand,' will form human rights group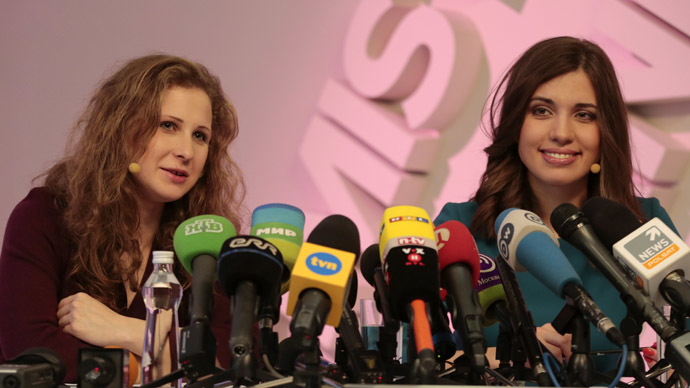 The recently released members of punk band Pussy Riot say they will not continue their musical project, but will instead fight for human rights in Russia. The women plan to crowdfund a rights group and have invited Khodorkovsky and Navalny to join.
Pussy Riot's Nadezhda Tolokonnikova and Maria Alyokhina held a media conference in Moscow on Friday, announcing their plans to create a human rights group called "Rights Zone." The two spoke to journalists days after their early release under President Putin's amnesty, with Tolokonnikova paying a short visit to her family and child prior to the presser.

According to Tolokonnikova, she and Alyokhina do not intend to leave Russia, as they have "a lot of work to do" in the country with human rights issues and possible political activities.

However, their Pussy Riot days might be over. Nadezhda repeatedly stressed that she believes the punk project has now gone global, adding that she does not own the "brand."

"The question on Pussy Riot should not be addressed just to us, as this project now lives separately from us in many different forms across the world," Tolokonnikova said, adding that she may later take part in other "music experiments."

But for now, the two women will be busy creating their new rights group, which they hope to do in close "ideological and conceptual" cooperation with controversial figures such as opposition leader Aleksey Navalny and former oil tycoon Mikhail Khodorkovsky, who left for Germany last week after being pardoned and released from jail for "humanitarian reasons."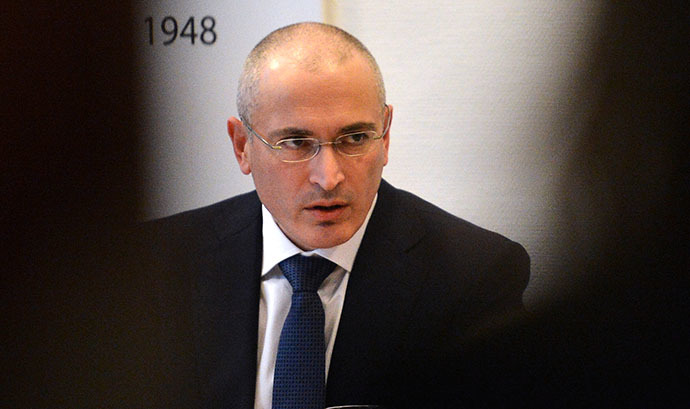 Tolokonnikova stressed that she and Alyokhina will not ask any of them for sponsorship, despite not having any funds to create the group. Instead, they plan to raise money by crowdfunding – an increasingly popular way of collecting public donations via the internet. The method is often used by activists and artists.
The "Rights Zone," which will particularly focus on improving Russia's penal system and defending the rights of prisoners, was inspired by the harsh conditions that Tolokonnikova claims to have observed while serving her prison sentence.
She went on a hunger strike in September, protesting against what she said were violations of prisoners' rights, including hard labor and long working hours for women, as well as personal threats to her life.
Authorities denied Tolokonnikova's claims, but launched an official investigation which found no evidence of violations in the female penal colony. The Public Supervisory Commission said that such claims
"never happened anywhere"
and that all the colonies
"are being checked regularly."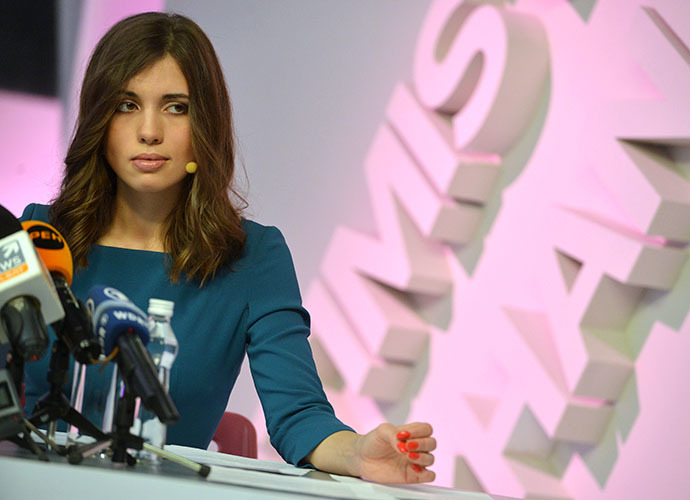 Tolokonnikova's hunger strike inspired prisoners at the nearby penal colony for men, who decided to protest in the same way. The move sparked a criminal investigation into the activities of some of the prison's overseers, announced by the Russian Investigative Committee in November.
Upon her release, Tolokonnikova claimed that her actions have yielded results, and that she will continue fighting
"to keep the system in tune."
Her statements were echoed by Alyokhina, who on Friday said there that are some prisoners
"on the brink of life and death"
whose rights should be defended.
The two said that they are also ready to work with clergy on their mission.
Earlier on Monday, Alyokhina told journalists that she regrets the band could not
"finish the song"
in Moscow's Christ the Savior Cathedral in February 2012, which they dubbed a "punk prayer." As a result of the song, the two women were arrested and jailed on charges of aggravated hooliganism.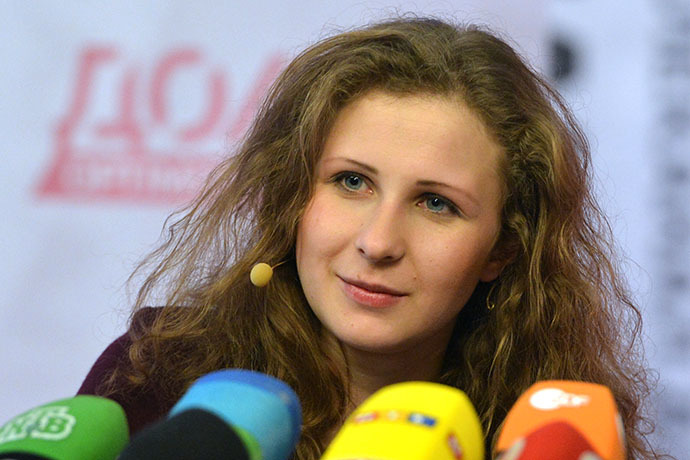 The politically-charged tune was performed by Pussy Riot near the cathedral's altar, and sparked a heated debate around whether the band's choice of venue was appropriate, given the fact that some within in the religious community felt offended as a result of the action. The video released later on the Internet was an anti-government 'prayer' full of obscenities.
But the two-year jail term served by two of the band's members sparked international criticism and switched the focus of the discussion to claims that the women were victims of political persecution.

Vsevolod Chaplin, a Russian Orthodox Church official, on Monday raised hopes that the Pussy Riot members will not repeat their controversial performance.

"I hope that the women will be able to rethink the act they committed in the cathedral and understand how much pain it caused to the believers," Chaplin said, as quoted by ITAR-TASS.

According to Chaplin, "the faith, the motherland, the outlook and the moral choice of a person should not be subject to pressure from any political or media manipulations." He added that the church will always protect its sacred sites and urge the government to protect them "by all lawful means available."

He said the Church was "open for dialogue" with Pussy Riot members, if they have any desire to begin such a conversation.