Pussy Riot member moved to prison hospital after launching hunger strike
Jailed Pussy Riot member, Nadezhda Tolokonnikova, who is on hunger-strike to protest against inmates' "slave life conditions", has been transferred to the prison's medical unit.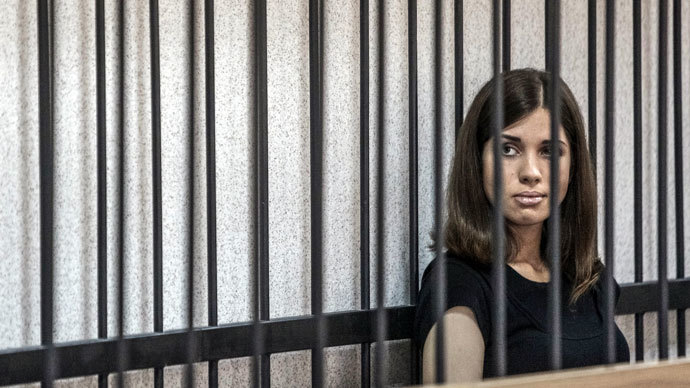 The Federal Penitentiary Service's (FSIN) spokesperson confirmed to RIA Novosti on Friday that Nadezhda Tolokonnikova was moved to the hospital "on the recommendation of doctors".

Earlier in the day, the activist's husband, Pyotr Verzilov, citing the acting head of the penal colony, said that Tolokonnikova's deteriorating health prompted the decision to take her to hospital. However, in his view, it was the authority's attempt "to block access" to the his wife, reports Interfax.  

Verzilov says "for the first time" in the 11 months that she has been serving her sentence in the colony in the central Russian region of Mordovia, lawyers were denied a meeting with the Pussy Riot member. He added that those denied access were some "local lawyers" rather than Irina Khrunova and Dmitry Dinze from her defense team. Verzilov also stated that authorities refused to hand over documents on Tolokonnikova's transfer to the prison clinic.

Her lawyer Dinze said earlier that Tolokonnikova felt "very weak" with low blood pressure and low blood sugar. He also said that his client was drinking only water since she went on hunger strike.   

The 23-year-old began her hunger-strike on Monday in protest against alleged violations of prisoners' rights in the Mordovian colony.

Shortly after that, it was reported that Tolokonnikova was moved to an inmate discipline unit for her safety from other prisoners. FSIN denied the reports, saying that it was in fact an individual cell with "comfortable conditions, a bed, a fridge and a toilet area."

"She has all her personal belongings with her – food, books. She has a right to an unlimited number of phone calls," a representative of the prison service said.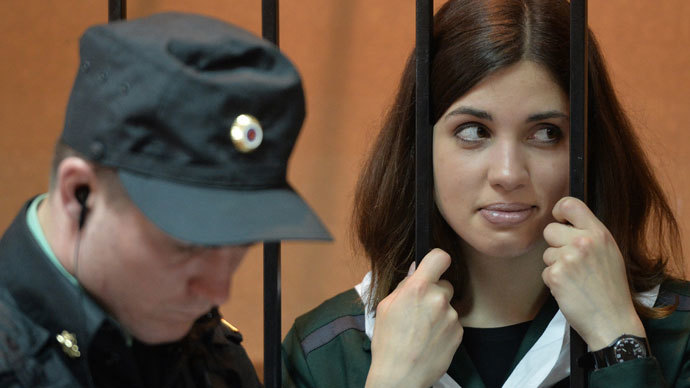 Tolokonnikova also complained of abuses by the prison staff, further alleging that she was left without drinking water. The prison administration denied the accusations, saying that her drinking water was simply replaced with warm boiled water on doctor's advice. They also denied that physical force was used against the woman – as Tolokonnikova had claimed. The officials also noted that she refused a medical examination after the alleged incident.  

In an open letter published in the media last week, she claimed that inmates were treated "like slaves", being made to work excessive hours sewing police uniforms and getting no more than "four hours of sleep" a day. The mother of a five-year-old daughter also claimed she received death threats from the head of the colony.

A probe into her allegations has been launched. The Mordovian investigative committee has 30 days to investigate and it will then be decided if a criminal case must be launched.

The head of the colony and his deputy were summoned to Moscow, Dinze told Interfax.

On Wednesday, a team of members of the Presidential Council for Human Rights visited the colony. A report on their findings will be presented later, but according to Maria Kannabikh, Tolokonnikova's claims were "partly confirmed."

You can share this story on social media: