Good relations with Russia caused OSCE to blast the poll – Belarus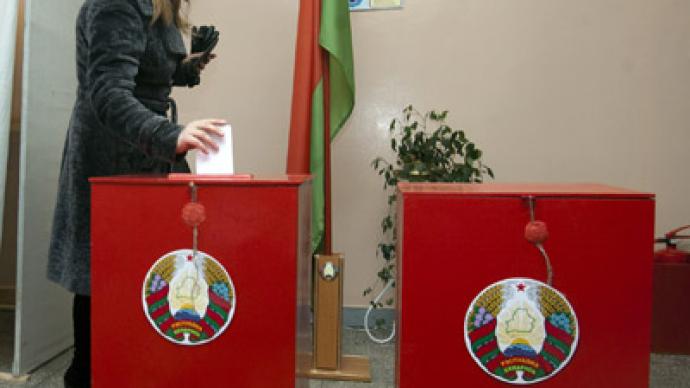 The head of the Belarus Upper House of Parliament claims the negative assessment of the recent Belarus parliamentary election by OSCE monitors was caused by the republic's good relations with its ally Russia.
"We can only be disappointed by the estimates of the past elections by the ODIHR OSCE (Office for Democratic Institutions and Human Rights of the Organization for Security and Cooperation in Europe) mission," Anatoly Rubinov told reporters. "To a certain extent this was influenced by our relations with Russia. They don't like the ally relations between Russia and Belarus," the top senator added. "We had not expected any other appraisal, we knew that the ODIHR position can be biased," Rubinov said.The Belarus politician went on to tell reporters that the parliamentary elections had been held in accordance with both the national Constitution and international laws, and the authorities could not agree with the appraisal made by ODIHR monitors.He said that Belarus is a young state and it is interested in other states' help, but it is not admissible when Western countries force their principles on Belarus by applying pressure. "We are open and ready to work with our colleaguesbut only on the basis of mutual respect and without pressure," he added. As for the elections results, the official noted that they were another proof that Belarus society is consolidated by common goals set by the head of the state. Last week the OSCE-led observers said that they had serious concerns over the vote count, and the equal conditions for candidates in last Sunday's Belarus parliamentary elections. "This election was not competitive from the start. A free election depends on people being free to speak, organize and run for office, and we didn't see that in this campaign," said Matteo Mecacci, special coordinator of the OSCE observer mission.Not a single member of the opposition parties got into the parliament. However, many opposition members boycotted the elections protesting the unfair conditions during the campaign.The Russian Foreign Ministry said that parliamentary elections in Belarus were fair and regrets the "politicized" OSCE opinion on the matter. Russia also declared the elections a victory for democracy."The monitoring was conducted by numerous observers from the Russian Federation and various international structures, in particular, the Commonwealth of Independent States," the Russian ministry said. "They find the elections to be free, open, and conducted in a subdued atmosphere with high voter turnout."Supporters of President Lukashenko won an absolute majority of seats in the Lower House with only 4 of the 109 seats going to neutral Communist and Agrarian parties. One constituency will have a re-run as the turnout was too low. The average voter turnout is reported at about 74.3 percent.