Poles apart: airplane row divides PM and President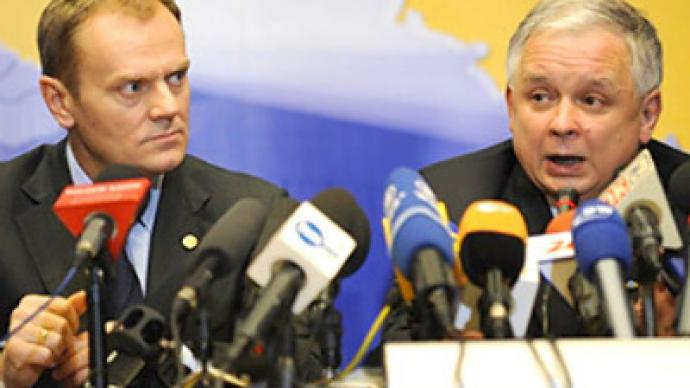 Polish President Lech Kaczynski is threatening to go to court if Prime Minister Donald Tusk doesn't pay for a chartered flight he had to take to attend the recent EU summit in Brussels.
When Tusk arrived in the Belgian capital for the sumit in October, 2008, his plane was due to return to Warsaw to pick up Kaczynski.
But the prime minister insisted that it stay in Brussels, forcing Kaczynski to hire a private jet to take him to the EU summit.
The alleged reason behind Tusk's actions was that he intended to participate in the summit on his own. It's claimed the areas of the summit's focus – global financial crisis and energy – fell into Tusk's area of expertise rather than Kaczynski's.
Tusk's position is reportedly backed by an unwritten agreement between the two men, stating that the PM heads the Polish delegation at EU summits, while the president does so at NATO meetings.
However, Kaczynski intended to be on hand for talks on Georgia and some other issues, on which he had an outspoken opinion. In the end he splashed out about $50,000 to get him to the meeting, which he now hopes to recover from Tusk.
According to Poland's Rzeczpospolita newspaper, Tusk will shortly be presented with an ultimatum. And if he refuses to foot the bill, the president will take him to court.
"It is not us that refused from the state plane, which means that it is not us that has to pay for the charter," a spokesman for Kaczynski's administration declared.
Meanwhile, it is said that Tusk's administration is working on a bill to limit the president's powers.
A similar row broke out in October between Ukraine's President Viktor Yushchenko and PM Yulia Timoshenko. However in this case neither side insisted on compensation.
You can share this story on social media: