Russia, Poland seek to overcome past grudges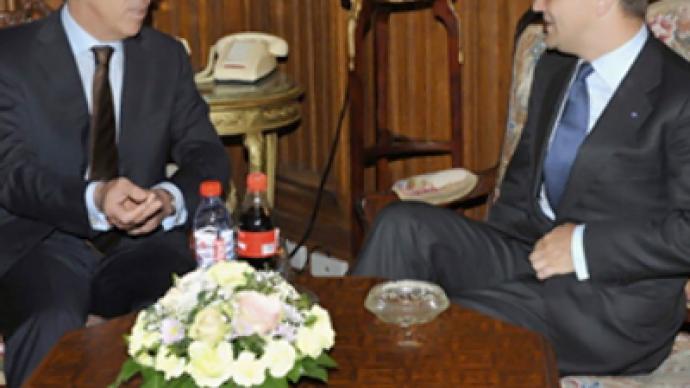 Russian Foreign Minister Sergey Lavrov and his Polish counterpart Radoslav Sikorsky agreed that the historic differences between two countries should not interfere with present-day politics.
"We agreed that historical issues should not have an impact on our present and future relations, moreover harm them," Lavrov said at a media briefing, which followed the two ministers' meeting in Moscow.
A visit by Russian Prime Minister Vladimir Putin in September could contribute to smooting rough edges between Moscow and Warsaw. Polish Prime Minister Donald Tusk invited Putin in a telephone conversation to participate in a solemn ceremony on September 1 commemorating World War II, and holding bilateral talks.
Poland and Russia have a painful episode from the war – the mass killings of captured Poles by Soviet secret police in Katyn forest in 1943. The dispute on the tragedy is still not resolved.
Minister Sikorsky said the visit would finalize "the cycle of normalization of Russian-Polish relations".
Lavrov and Sikorsky discussed Russia's concerns over the Eastern Partnership program, an EU-sponsored initiative for development in Eastern Europe.
"We shared our concerns that, judging by some statements, some people would like to make the countries invited to participate choose: you are either with Russia or with the European Union," commented top Russian diplomat.
He added Russia "took with satisfaction" explanations, which the Polish side provided "as the initiator of the program."
Moscow hopes that the Eastern Partnership would not go in a direction set by the controversial declaration on Ukraine's gas pipelines system, Lavrov said. The document signed by the EU and Ukraine was criticized by Russia for not taking into account its interest as the supplier of the fuel.
Speaking on travel restrictions, the two ministers agreed to speed up work on an agreement, which would facilitate the acquisition of visas for border region residents.
You can share this story on social media: